Trust Your Self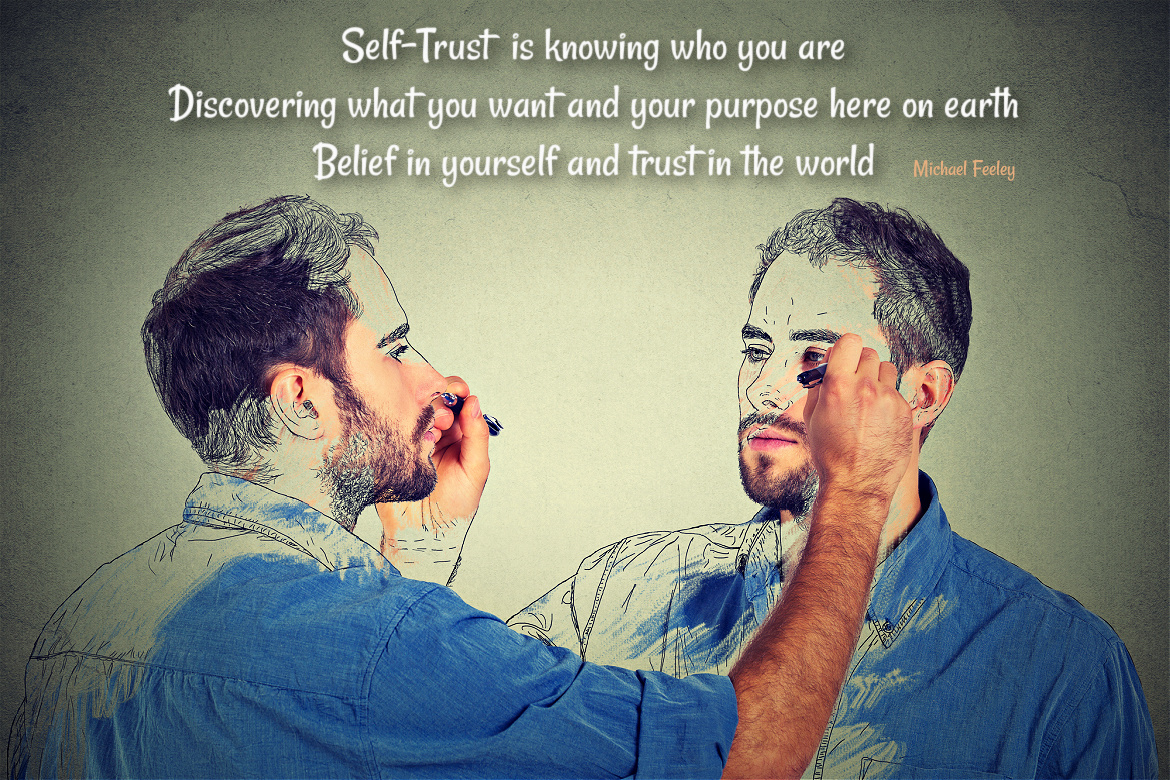 by Michael Feeley February 4, 2021
WHAT DOES IT mean to trust yourself?
It's knowing who you are – self-awareness – self-listening.
Discovering what you want and your purpose here on earth.
Belief in yourself and trust in the world.
Self-Trust develops over time as you practice living, practice being you – living without judgment and
with unconditional self-love.
It's living with the known and the unknown. Knowing your originality and welcoming the daily spontaneous experiences that come into your life, not giving up when things get tough, when you make mistakes and fail.
You can take risks, which means asking for what you want and committing to do the work to reach that goal.
Self-Trust knows what works well for you in all aspects of your life based on your choices in how you want to live –
being happy – serving others – making things better.
There is power in trusting yourself and your IGS – Internal Guidance System. Powered by your uniqueness –
integrity, core values, life experience, intuition, ideas, understanding, empathy, creativity, desires, dreams, doubts, fears +++
All the things you do better than anyone else on the face of the earth, and that means being YOU.
Thanks – Michael
Please share this post and promote self-trust in all of us.
I think this will interest you too –

The Hero's Journey.
#367