The Hero's Journey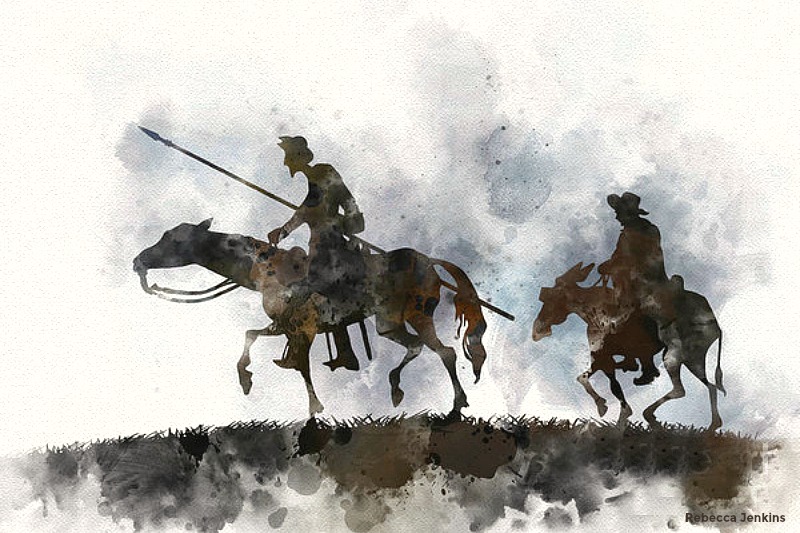 by Michael Feeley August 24, 2020
We are all on a journey – an adventure – living life with both inner and outer happiness and challenges – dancing with joy and "sloggin through hell".
It's called the hero's journey and shows – change is possible. Tells us we're stronger than we know and we have a purpose, here on earth, that we should follow and be true to. A Dream. A Mission. A Quest.
I think about these beautiful and moving words from Walt Whitman's poem "The Untold Want":
"The untold want by life and land ne'er granted,
Now voyager sail thou forth to seek and find."
(Naturally there's the classic Bette Davis movie – Now Voyager – What a hero's journey of change Charlotte Vale experienced.)
I'm also reminded of the musical – Man of La Mancha – and the showstopper song – "The Impossible Dream" –
telling us all "To reach… the unreachable star…"
Words and music
Have great meaning for my life. They've often expressed what I thought and felt and still do, along with the tremendous happiness I had to perform them. They do surprise me by coming back to my mind and heart. I believe to send me a message; giving me a sign to be aware of something; to revisit or to study myself and the world around me; to create fresh learning and gratitude.
"The Impossible Dream" from the musical – Man of La Mancha – is one of those songs which describes my passionate dream to become a professional actor and singer in New York City. "To reach… the unreachable star." To be close to art. To live in art. Really live!
I was immensely fortunate to achieve my dream and… I also discovered that the dream was much bigger than I had imagined. It stood for life change; taking action to create personal happiness and success and to give meaning to my life with a crucial commitment to honor and courage. I had an unstoppable drive to live the best life I could live. I still do! To be the best at all I chose to do and to be true to myself all throughout the journey.
Here are the lyrics and I think they will also speak to you about your own life and desires and quest. I do love the line –
"And the world will be better for this…" Isn't that one of the deepest and most genuine intentions we all have in living our lives and the work we choose to do – that the world, and that includes other people, will be better off because of us?
♦
To dream … the impossible dream
To fight … the unbeatable foe …
To bear … with unbearable sorrow …
To run … where the brave dare not go …
To right … the unrightable wrong …
To love … pure and chaste from afar …
To try … when your arms are too weary …
To reach … the unreachable star …
This is my quest, to follow that star …
No matter how hopeless, no matter how far …
To fight for the right, without question or pause …
To be willing to march into Hell, for a Heavenly cause …
And I know if I'll only be true, to this glorious quest,
That my heart will lie will lie peaceful and calm,
when I'm laid to my rest …
And the world will be better for this:
That one man, scorned and covered with scars,
Still strove, with his last ounce of courage,
To reach … the unreachable star …
♦
There are so many examples in the world that you can use to encourage your own voyage through life. Doing it with integrity and valor. Making choices and committing to living a meaningful and magnificent life and enabling other people to do this too.
Bon Voyage Hero!
Thanks – Michael
Please share this story so other people can fulfill their quest – mission – dream.
This might also inspire you –

Dreams and Results.
#204