Here's what you need to know…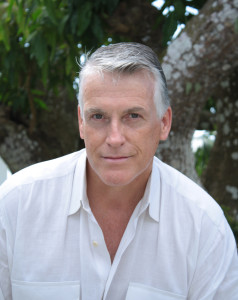 I've had successful jobs – selling Christmas cards, paper boy, putting together boat lights, singing telegrams. I also had other desires…
Built — a professional acting, singing and modeling career working with — Howard Da Silva, John Raitt, Howard Keel, Allan Jones, Bobby Van, Tovah Feldshuh, Ford Models… at the Kennedy Center and other theatres across America. (I even sang for President Jimmy Carter.)
Shifted — from the arts into customer service and sales at an International Cruise Corporation.
Lived — some of my greatest happiness, stress and creativity for over 20 years as a headhunter in New York City – finding people jobs.
Not 'hit and run' fill a job and move on but real passion to find the right person for the right job so they could be wildly happy and expressed. It mattered to me. Still does.
I am profoundly grateful to have worked with some of the best people in — finance, entertainment, insurance, advertising, non-profit, architecture, fashion, accounting, legal, publishing, real estate…
I have had the honor to be a Seth Godin Akimbo Workshop Coach as well. The most important coaching work of my career – the pinnacle of my career. The material and organization was superb. Brilliant kind people to collaborate with, and the highest integrity of a company I have ever worked with.
As a Certified Life + Career + Change Coach, I have the privilege to help people create change in their lives – to answer the question: What do you want? And then…
making it happen!
I'm thrilled that my writings have been published at Arianna Huffington's – Thrive Global, The Huffington Post, Medium, Maria Shriver's Website, LinkedIn, Michael Port,
The Fordyce Letter. Mélange Magazine and others.
Yes. It's true. I do live on the Caribbean Island of Saba. After living and working in New York City for 40+ years I leaped right out of the rat race of corporate America; leaving behind the relentless stress and competition that was wasting me; to rediscover what really matters to me in life. I'm living my dream – the best life I can by choice. You get one life – make it count. I actively blend my coaching skills with my real estate work. (Saba Island Properties). I see it this way:
Finding a home in this world – a place where you belong – feel safe and respected –
is directly related to how you want to feel about your self – being at home with who you truly are.
For me the two are inseparable!
People work with me to change things in their lives to be happier
Many people have no idea what they want to do with their lives and that is perfectly fine but the people I work with are ready to dive in, dig around and find the answers. Create out of the unknown. It's one of my specialties — helping you discover what you are meant to do here on earth – discover your purpose and do work you love. Yes. Work you love! Work that matters. Work you are proud of. Work that makes change for people's lives and change for the world. Imagine!
Some want to get rid of stress, doubts and fears, judgments, worry… to become kinder. They want their lives to have more meaning – filled with real connection and feeling and passion about things, other people and life itself.
I encourage every person I work with to see themselves as a champion and a rebel.  Champions train daily. They show up and do their best. Not to beat others out or down, but to win and lead with fierce integrity. Why a rebel? Because rebels create change.
Do you have something to share? A voice to be heard? Let's get it out into the world so you're expressed from the deepest part of yourself and make the changes you want for yourself and others happen.
The people I coach are leaders
Executives

Entrepreneurs

Creatives

Therapists

HR Specialists

Doctors

Coaches
They are wise, established people looking to be all they can be. To meet their potential and go beyond.
They're not shopping for fast fix-it results but are willing to commit to change, pace themselves, do the work, service, care, give, grow, last, get what they want, and be happy and prosperous.
Being generic doesn't work for them. Neither does doing mediocre work. True leaders don't want to be 'busy.' They want to do work they believe in that makes a valuable, real difference. Work they are proud of and love.
It takes courage not to wait around to be discovered, not to compromise your integrity, but to achieve because you are a professional and you care about the growth and welfare of others, in and outside of your work.
I'm in deep service, helping you be the leader you aspire to be. The leader people want to spend time with, invest in, and work with. The leader who has empathy because caring is the organic success choice for leading  – trusting people – supporting others to lead, create, collaborate, and take responsibility for their work.
Leaders consistently ask (and you already have some solid answers):
*Who am I?
*What do I want?
*What will make me feel happy and successful?
*How can I best serve and care for other people?
*Where do I need and want to change so I can create the change I seek to make a difference? 
Leading is an opportunity. Decide. Step right up and create it.
Your life is already '…wild and precious'. You've just hung it somewhere and it's waiting for you to discover it all over again.
______________________
About Our Logo

The Golden Section – Nautilus
The logo is a spiral revolving around a central point, expanding inward and outward like a nautilus shell.
Life Coaching gets to the center of you with imagination and tremendous precision.
The spiral exists in the seeds of a sunflower blossom, a pine cone, the shape of our ear and our DNA.
We're connected and related to everything.
My Certifications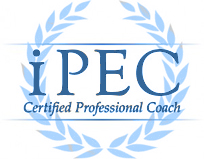 Accredited Coach Training Program (ACTP) by iPEC – Institute for Professional Excellence in Coaching
The highest level of training recognized by the ICF – International Coaching Federation
Studying – Growing – Inspiring You
I'm a lifelong learner and along the way I've been taking lots of classes and participating in workshops:
Through my blog posts, social posts and mailings I'm eagerly sharing all that I've learned because this knowledge matters and how it changes the lives of people I work with, needs to be spread around.
Website Images & Alyssha Eve Csük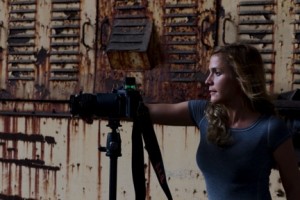 Alyssha Eve Csük (www.alysshaevecsuk.com) gives me a special gift in allowing me to present 5 of her beautiful photographs on my website. Rust and slate are alive in her exceptional pictures. Alyssha celebrates something which is usually ignored, seen as ugly, corroding, deteriorating and wasting away.
I first saw Alyssha's photographs on May 15, 2011 in The New York Times and loved them! I was captivated. I had never seen anything like it. Amazing, vivid colors, textures and patterns. I knew right there that 'rust' – the way metal changes and is present in stone — had to be part of my coaching website because it is directly related to the changes a person can experience with Life – Career – Change Coaching… the peeling back of layers, revealing textures, grains, depth and brilliance of natural colors and shapes… sharp, smooth and specific details. It says a lot about the rich, complex layers and depths of people.
It is a dream come true to showcase some of her gorgeous art. I'm moved and honored by her generosity and kindness. Thank you Alyssha!
The coaching work I do with people – creating change for a happier life and career – involves deep listening without judgment, a sincere desire to know and a large hope to be immensely useful.
Every one of us has felt hard at times like stone or that we're wasting away in some way.
People often come to coaching feeling 'rusted' and 'worn down'. They're stressed and brittle with any number of daily questions and happenings called life. They've neglected themselves – sometimes their bodies and minds, capping emotions and living with fear and limiting beliefs about themselves and the world. They're like a once useful and important object that has been forgotten and allowed to 'oxidize and rust out'.
Rust is raw. It's ordinary and resilient. When you focus your attention on it you see that it is active, bold, interesting and independent as it runs and bleeds and blisters. You might say it has a mind of its own and likes to show off as it peels back and pushes off paint, pitting, opening up, releasing what's underneath. Scratches and scraps expand, rise and reach out. Rust says – 'This is exactly who I am'.
I'm grateful to have discovered the unique and irresistible visions of Alyssha Eve Csuk; showing that basic, ordinary things like rust and slate, have simple, profound, true beauty and important meaning for our own lives – and for me… thrillingly symbolizes the effects Life and Career and Change Coaching can have on a person.