Save People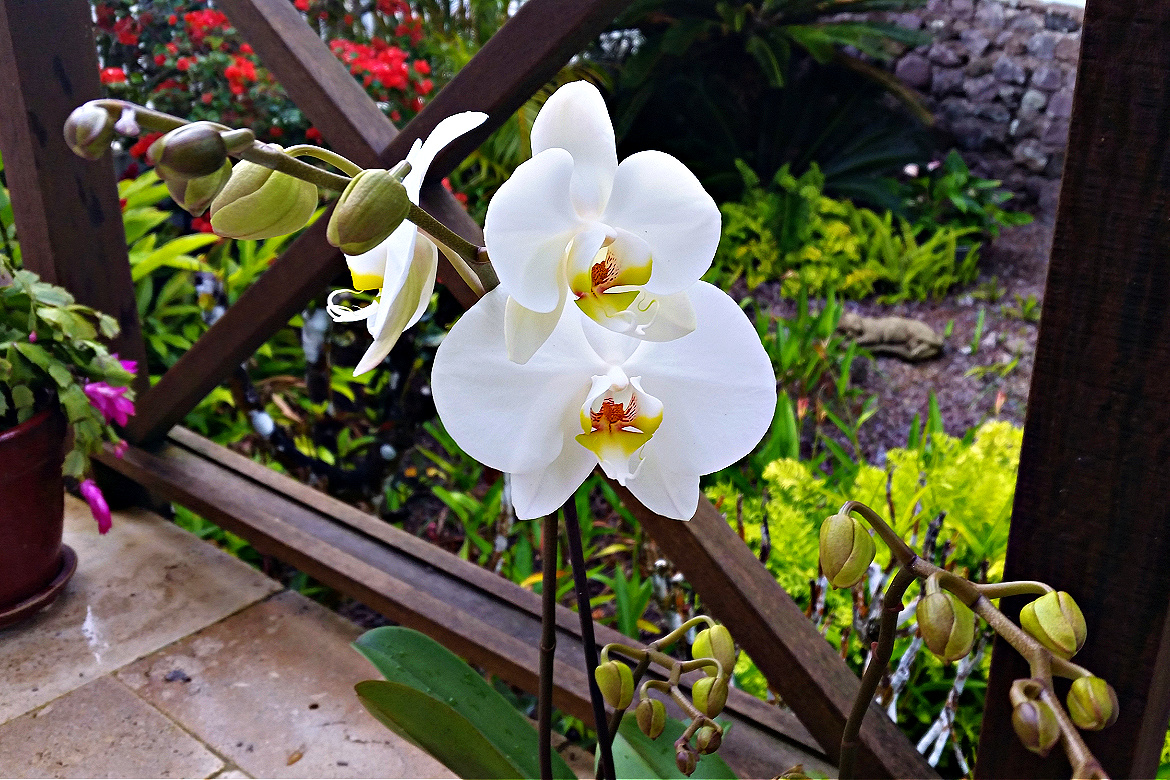 by Michael Feeley March 25, 2022
AS A GARDENER, I like to save plants, especially orchids that many people toss away after blooming because
they think they're finished, too difficult to care for, deciding if it is easier to buy a new one at the supermarket.
I made a choice to save the orchid in my photo here. Transplanted it, made it feel at home with other orchids, nourished
its roots with water and sunlight, protecting it from the wind, and look how it's flourishing.
Couldn't we do the same with people?
Care for people. Think about them – not dismiss and neglect – help them prosper.
Maybe start here and ask:
– Who needs help?
– What do you want and deserve?
– How can I be of service to you?
People, home, security, nourishment, kindness, thought, caring, goodwill… basic human needs.
Thanks – Michael (he, him)
Please share this Daily and think what other people deserve.
This matters too – Goodwill is a Choice to Live By.
#781 (White orchid photo by me – Michael Feeley – Look how deep the center is on this flower… look at the abundance of buds and future flowers. What does it tell you about caring?)