Live Like the Sun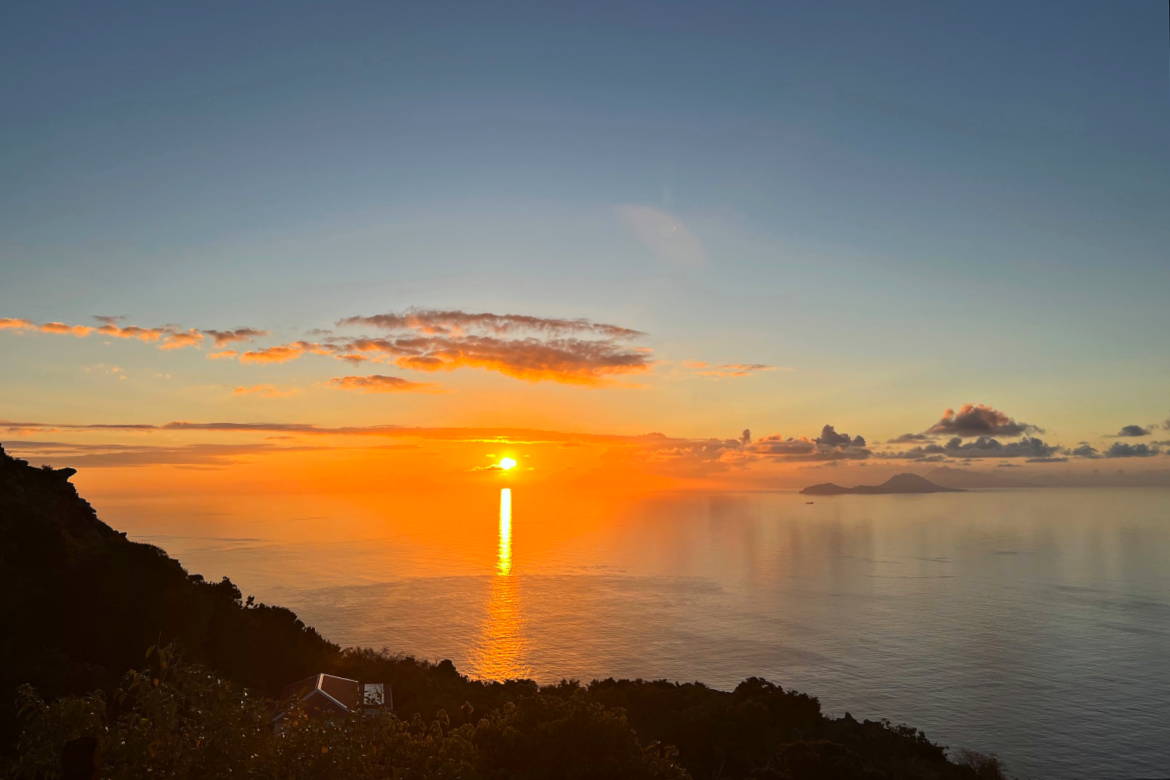 by Michael Feeley March 19, 2023
LOOK AT THE SUN. It is always warm. 10,000 degrees Fahrenheit/5778K Celsius, and the most crucial energy source for life here on earth.
We can each live like the sun – being warm and a consistent source of positive, life energy every day.
It's a choice and a powerful pleasing one for any of us, as human beings, to be warm, welcoming, helpful, kind, generous.
The sun never says – "You owe me."
It just gives and gives and gives endless light, heat, growth, vision, direction, and power to people and the rest of the universe.
Thanks – Michael (he, him)
Please share this Daily with your Tribes.
See if this helps you in any way –

Sunrises and Avalanches.
#1140
photo by me – Sunrise on the Caribbean Island of Saba