Did You Ever Have Gut Gratitude?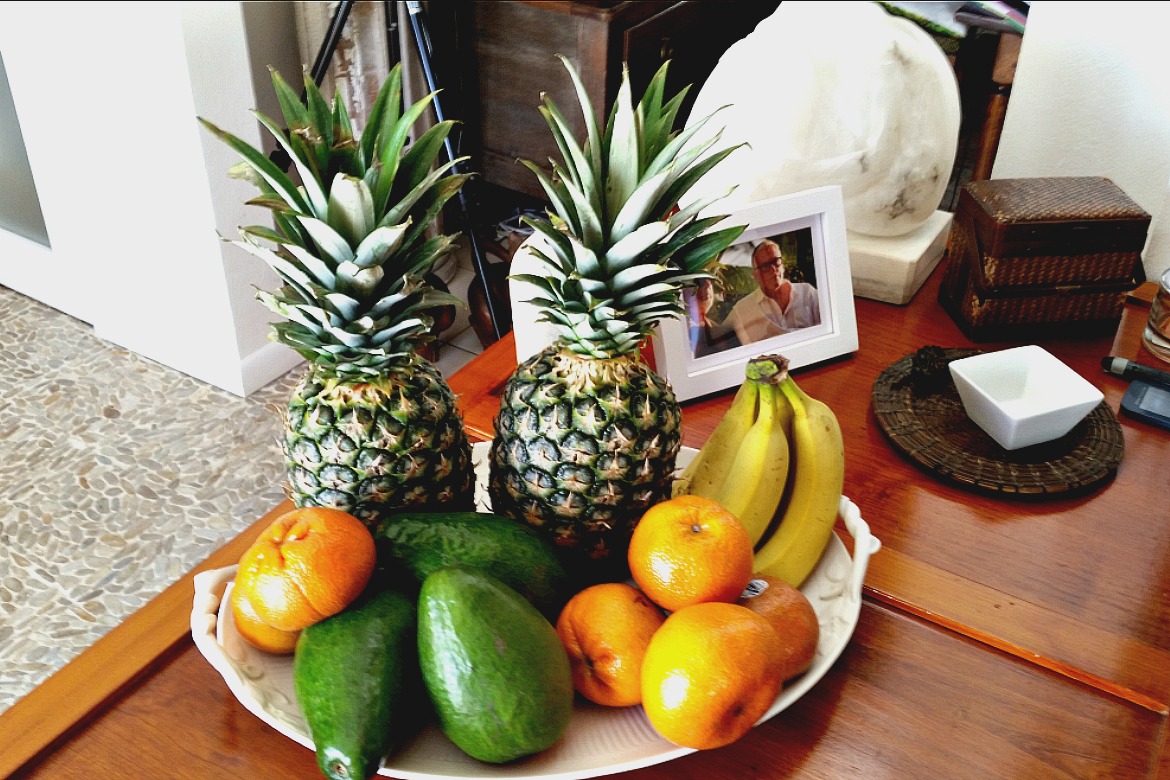 by Michael Feeley June 7, 2020
An idea or sensation that comes right from the center of you and runs throughout you? 
Often it's about helping other people because you want to and it's the right thing to do and then… you feel good!
That's gut gratitude.
It also happens when something suddenly grabs your attention; moves you and your senses with a sight, colors, an aroma, sounds, a flavor, the touch and texture of something you like.
– This morning gut gratitude hit me when I saw a large platter of fresh fruit on my kitchen counter — a bunch of yellow bananas, 2 pineapples, 3 big green avocados and several bright, orange tangerines. I was instantly grateful to see them. Thankful for freshness, abundance, shapes, variety, colors, textures and smells.
– Then I opened the front doors and in poured fresh air and brilliant sunshine.
– Gut loving gratitude filled me up when I saw my partner. The person I love most in the world.
Gut gratitude is strength over weakness – hope over despair – courage over fear – love over anger and thousands of other emotions.
Start being aware of gut gratitude. Let it run you and encourage it as much as possible. See how good you feel with gut gratitude.
Thanks – Michael