Your Dream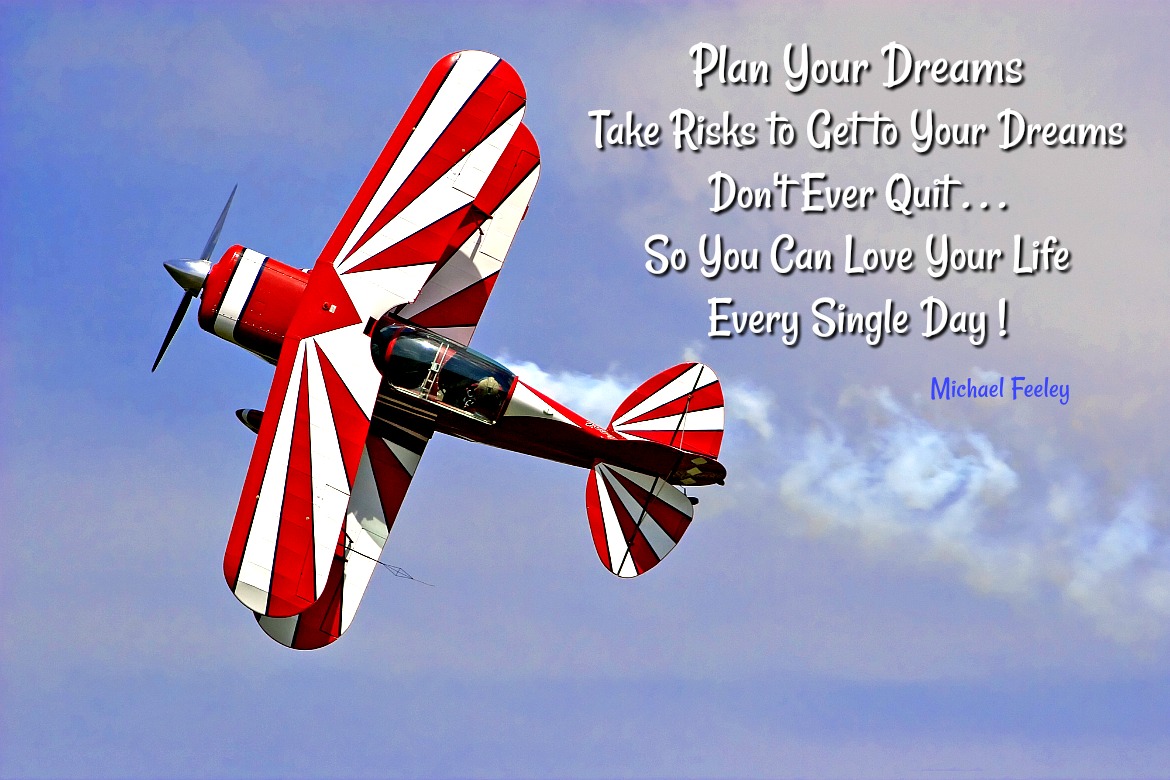 by Michael Feeley July 27, 2020
 Why this dream for you?
 What are you doing to live it?
 What are you afraid of?
After you answer these questions then go and take risks. Be gutsy and work hard to get to your dream. Be consistent.
Don't let up and don't become random – ordinary – mediocre – fading out of your dream.
You might fail but Don't Quit. Succeed – Fail – Do It Again – Again – Again – Again – Again – Again… Keep at your dream.
NEVER GIVE UP!
Tell yourself – "I'm possible. My dream is really possible."
Never let anyone else make less of your dream. No talking you down or out of your dream.
You have the chance to live your best life. To love your life every single day.
Take responsibility for your dream. Nourish your dream. Don't let it down. Your entire happiness depends on your dream.
Thanks- Michael 
Please send this post off to your tribes and help others live their dreams.
You'll also get more inspiration reading this too –

Your Dreams Will Never Give Up On You.
#176