There are Beautiful Surprises in You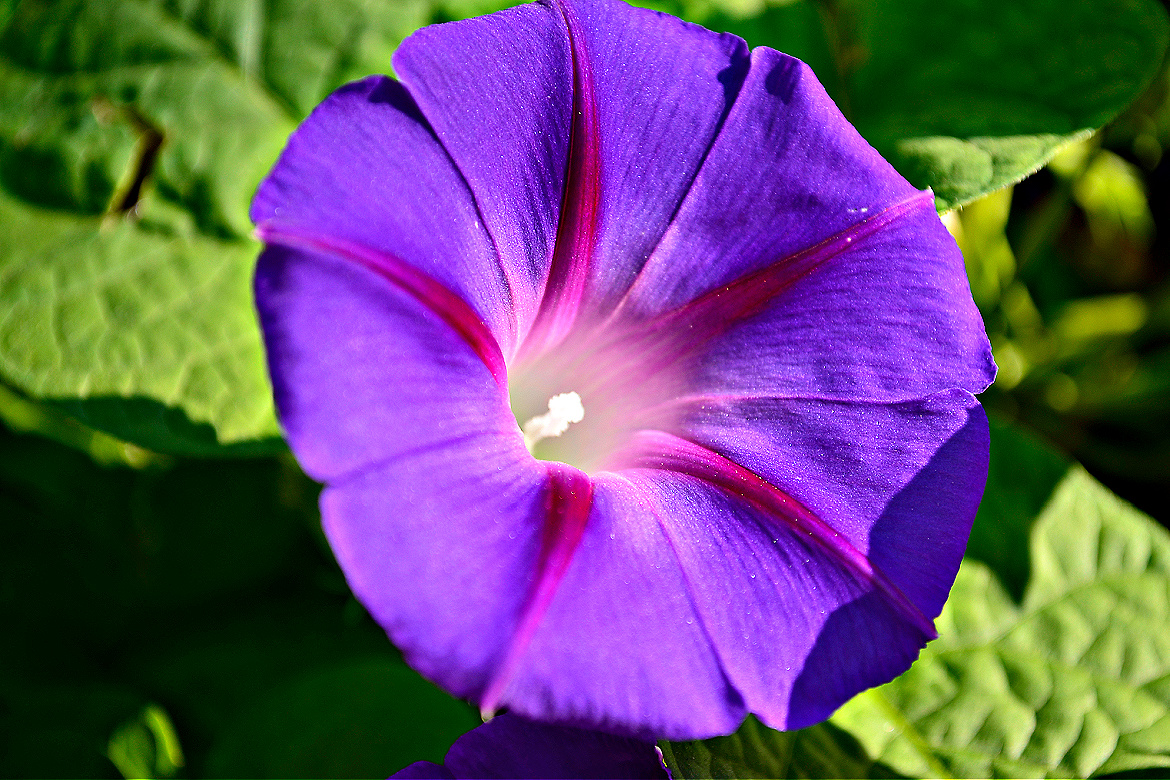 by Michael Feeley July 30, 2022
I DISCOVERED THIS gorgeous blossom in my vegetable garden this morning. I didn't plant it.
It's a seed left over from three summers ago when I did plant morning glory vines.
What gratitude, wonder, and hope it makes for to see it blooming now.
This seed had been dormant in the ground for the past three years until I dug around in the earth, planted some potatoes, and up popped this piece of intense heavenly nature from the dry soil.
What does this say about unknown beauty and surprises in each of us that are dormant, lying around, waiting for us to dig them up and then letting them blossom into something extraordinary?
Go work on yourself. Keep digging and find things of glory and intense beauty and colors that will bloom in you like this flower.
Trust yourself and let nature guide you.
"Nature always wears the colors of the spirit." – Emerson
Thanks – Michael (he, him)
Please share this Daily and let's see what pops up in you and other people.
This is also important –

Awe.
#908