Strength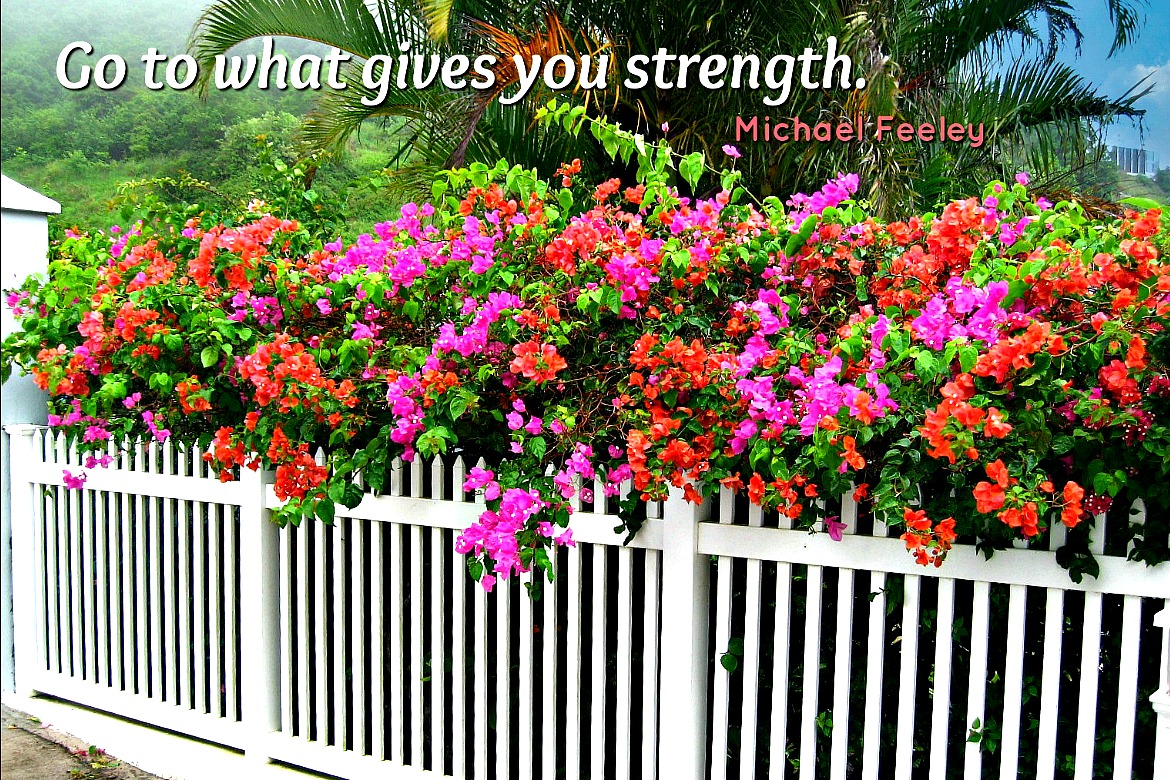 by Michael Feeley October 12, 2020
What Gives You Strength?
What makes you happy and fills you with Gratitude?
It feels so good to be a gardener. It's an art that's one BIG passion for ME! It gives me strength. It's my higher-self doing this. The self that does it without effort… no struggle, in flow, just innate skills I've been practicing for 50+ years and all around the world. Planning and attacking one section of garden, marveling at growth, digging circles around palm trees, moving plants and pots. Just abandoning self-control of my mind and body and letting the creative process RUN ME!
It's pure joy and love and relaxation and makes me think (in the midst of fearful pandemic news) the earth is life!
The earth is a garden for all of us. It's steady. It gives back. Abundant. Generous. Growing. Nourishing us with food and moving beauty. Nature gives us life.
What an honor for me to have a piece of the earth to care for. To promote life and positive change. To be expressed in mind, body and spirit.
Even without much rain, the Bougainvillea on Saba is thriving! Why does it do so well with hardly any water? One of the mysteries and miracles of the garden and what does it say about each of us?
How can we be dry and seemingly hard but also blooming with abundant and specific details and vivid color in our lives?
I think about are these loving words of Gandhi – "To forget how to dig the earth and to tend the soil is to forget ourselves."
What's the moral of this sport – Go to what gives you strength. Live with joy!
Thanks – Michael
Please pass this post out to others and help build strength and joy.
See what you think of this too –

Watch How You Give.
#252 (Yes – the photo is my front yard Bougainvillea)