Living with Duality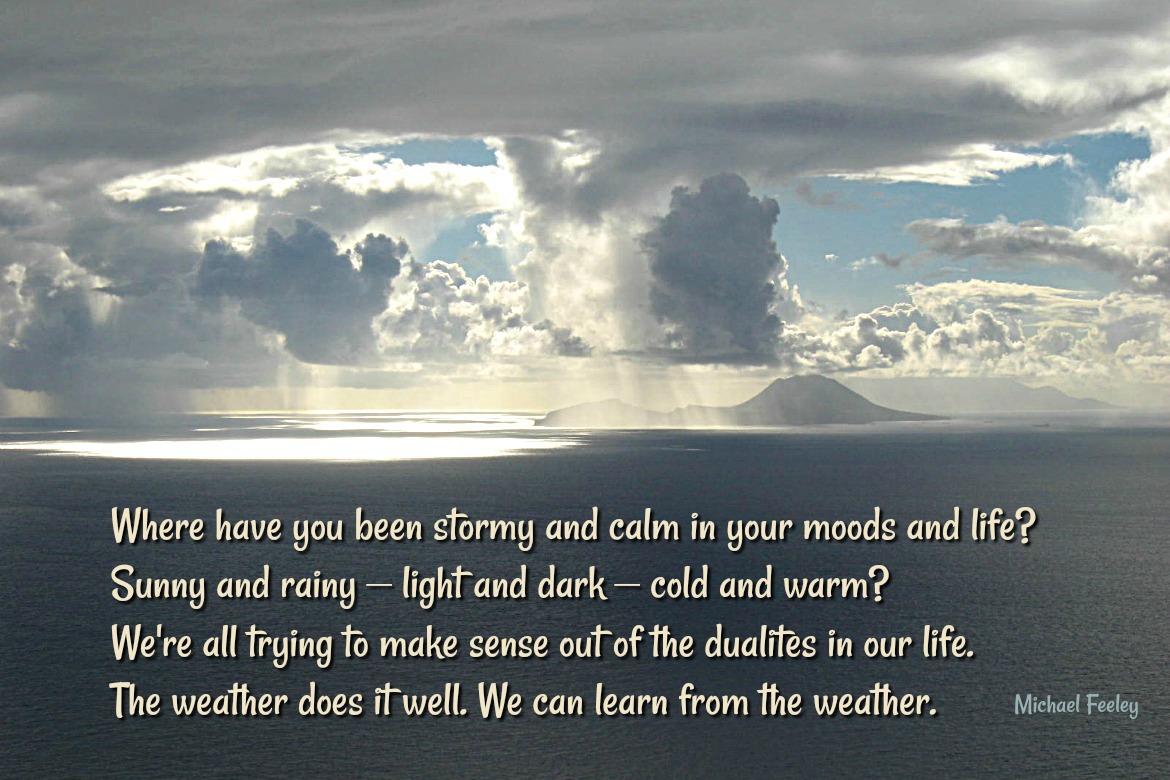 by Michael Feeley November 14, 2020
This morning I can see the Caribbean island of Statia from my balcony on Saba (20 miles away) and it is so clear!
And, at the same time, there is fog all around the hills and houses nearby me. You can hardly see anything.
Clear and foggy at the same time… in an instant… one… together… in such a surprising and good way today and it makes me think that we are like the weather. Clear about some things and foggy about others.
It's OK to be like this. It works for nature in a perfect way.
The weather does its job well! It can teach us about ourselves.
The weather is consistent and persistent with change.
Where have you been stormy and calm in your moods and life?
Sunny and rainy – light and dark – cold and warm?
Each of us is trying to make sense of our emotions. Living with the opposites and dualities of life.
"Nature is so powerful, so strong.
Capturing its essence is not easy – your work becomes a dance with light and the weather.
It takes you to a place within yourself." – Annie Leibovitz – portrait photographer
Thanks – Michael
Please pass this post along to your tribes to create awareness about living with duality.
You might also like this –

Choices Are Your Responsibility.
#285 (photo – the Caribbean island of Statia from the island of Saba)