Let Yourself Bloom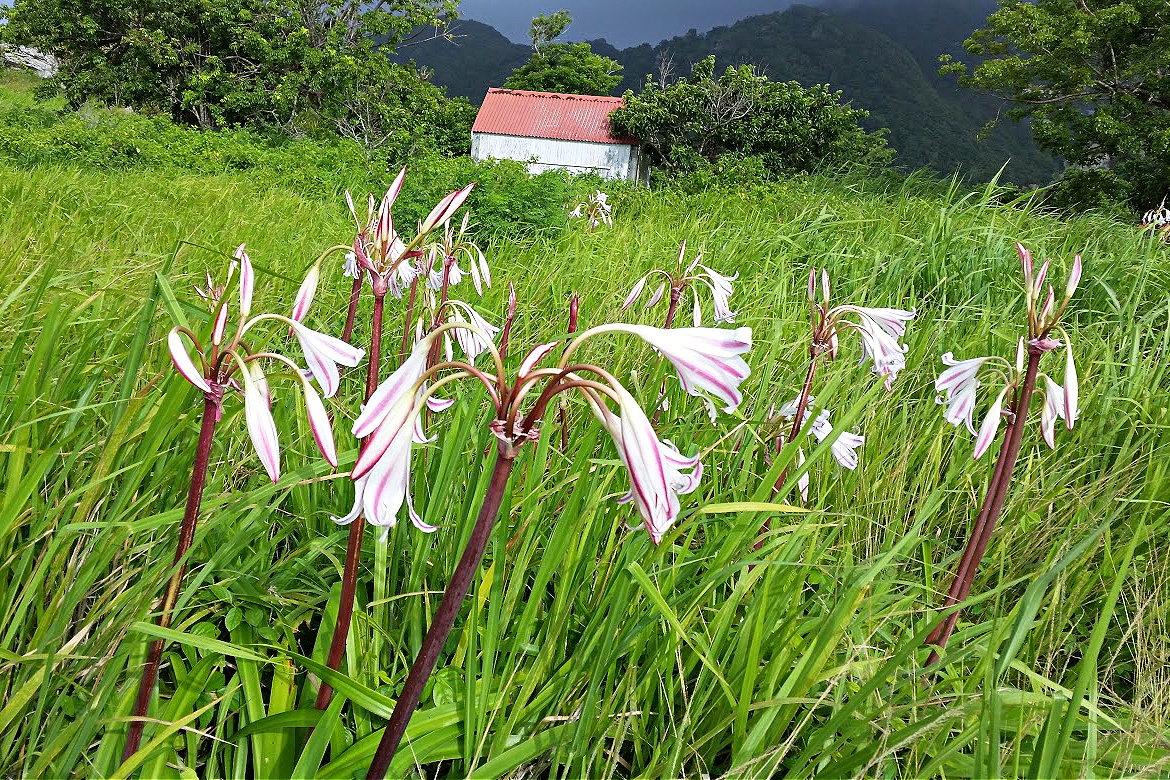 by Michael Feeley August 25, 2021
ACROSS FROM MY HOUSE is a field with high, overgrown grass (3 feet tall), and scattered about in clusters are
beautiful lilies blooming away. It's a wondrous sight to see. It draws you right in, and you're captivated by their beauty.
You feel grateful.
They're called milk-and-wine Crinum Lilies, and they symbolize purity, new life, and rebirth.
They're a symbol of self.
We're each planted someplace here on the earth, surrounded by all kinds of things. Maybe feeling there are obstacles
we're not able to see around or over, that we're stuck, stifled, and can't move so well, crowded and closed in and yet –
we can still flourish, like the Crinum Lily blooming year after year, tolerating long stretches of drought and neglect.
What hope and inspiration these lilies give us.
Let yourself bloom. It's a beautiful process of becoming and giving pleasure.
Thanks – Michael (he, him)
#569 (photo by me – Michael Feeley)