Possibilities, Potential and Surprises in You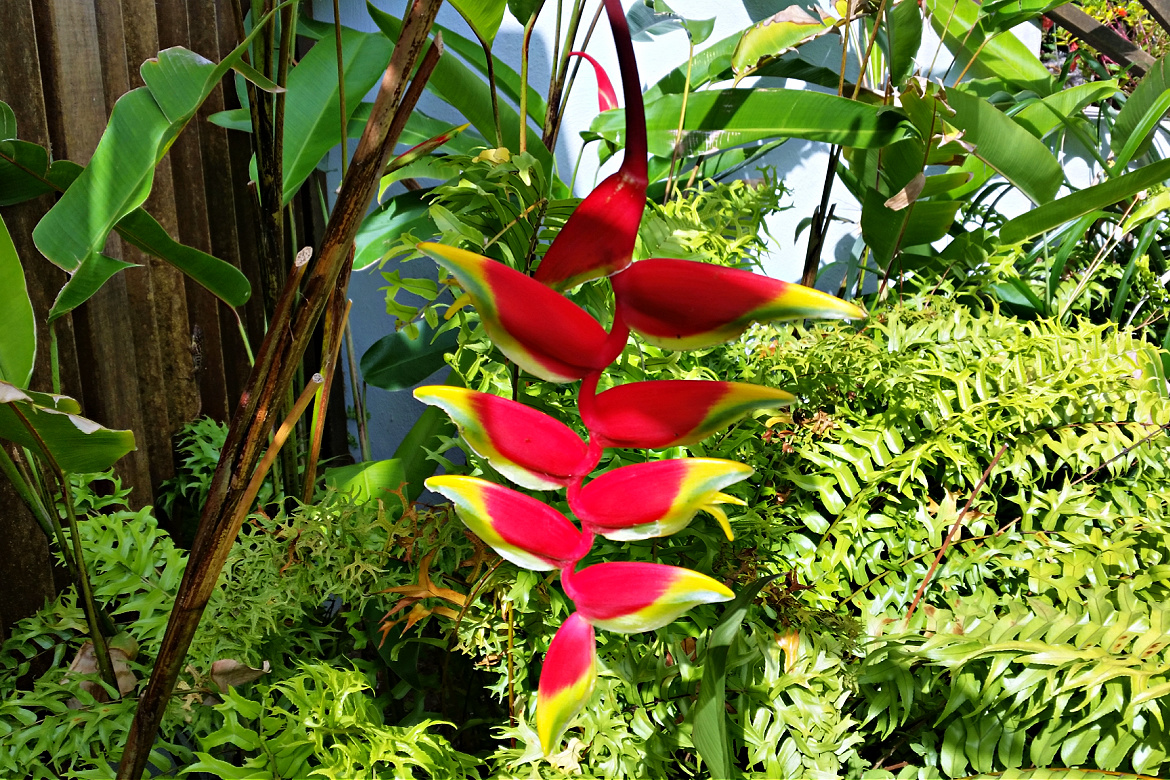 by Michael Feeley April 28, 2021
LOOK WHAT THE UNIVERSE can create!
What original, generous possibilities and surprises are in nature!
This 'Lobster Claw Heliconia' grows in my front yard and always amazes me. The first time I saw it, I was in awe!
I couldn't believe it was real.
And now I leap to relate it to myself…
Look at the possibilities and potential in me… and YOU!
What can I create with this kind of solid wonder and appeal – color and depth – point and expansion – the exotic and
the every day?
This Heliconia is not afraid to be itself – living out loud, vivid, comfortable energy doing what it is meant to do here on earth – bloom! What truth and integrity.
Doesn't seeing this flower have a remarkable good effect on you too?
Why not live like a Heliconia? I'm sure you can.
Ralph Waldo Emerson – essayist, philosopher, teacher, abolitionist, poet (he too is surprising and full of color) sees it this way:
"Nature always wears the colors of the spirit." 
Thanks – Michael
Please send this post out to the others and let's all bloom away with color and purpose.
I think you'll like this also –

Renew Awe in Your Life.
#450