Let Your Self Bloom Away!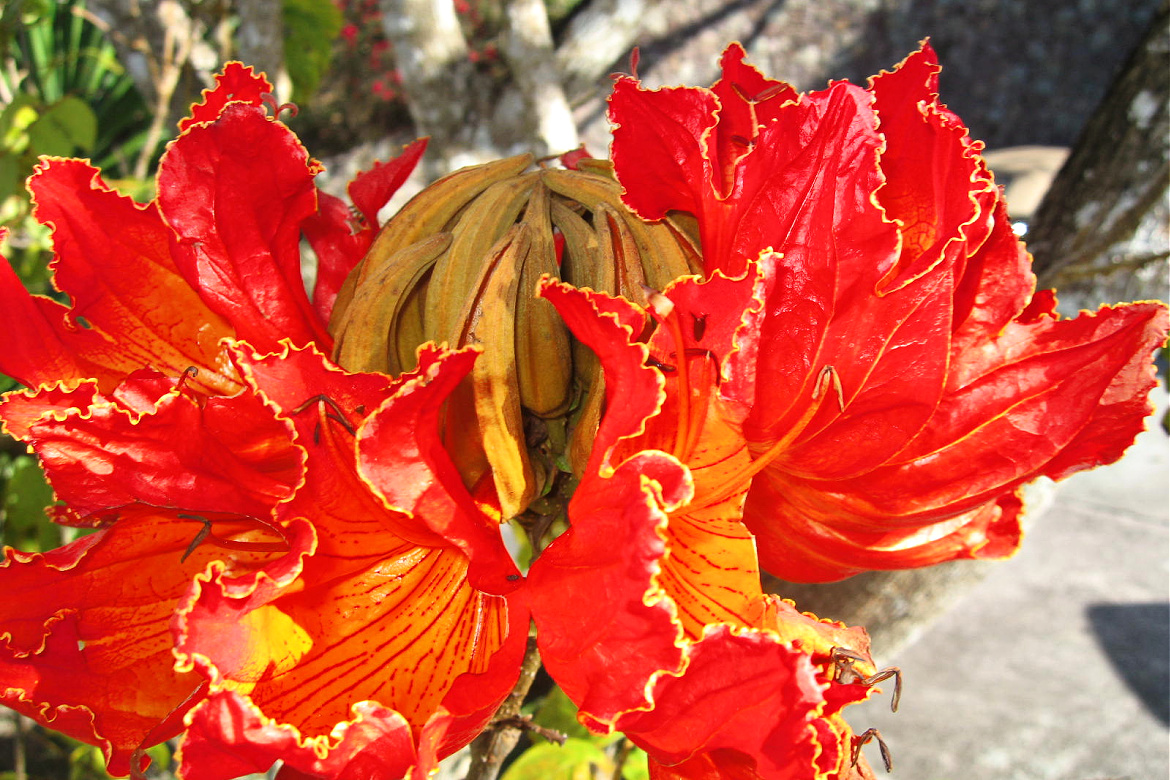 by Michael Feeley March 5, 2021
AT THE FRONT of my driveway, there's an African tulip tree blooming for the first time after being planted seven years ago. The brilliant red-orange blossoms (I count eight of them) are a celebration and a sign.
A celebration of beauty and the process of becoming something. Where this rather ordinary tree lets you know it's happy and free and feels at home with its generous, intense, long-lasting blooms. I'm ecstatic!
It's a sign of abundance and prosperity – of good things happening – good things worth waiting for – good things to come.
We are just like this tree as we try to live and establish ourselves someplace here on earth, growing and blooming
when the time is right.
It takes work to flourish and the lovely fact that we need other things to thrive. The right environment, the essentials of earth, water, food, air, sunlight, and other people who are watching, waiting, hoping, and grateful for your striking and unique blooming; for you to share your self.
People want to celebrate you and your work. They need you, and you can make them feel good.
Bloom Away!
Thanks – Michael
Please share this bloomin' post and your gifts with others.
I think you'll like this too –

Living with Beauty and a Pandemic.
#396