Healthy Living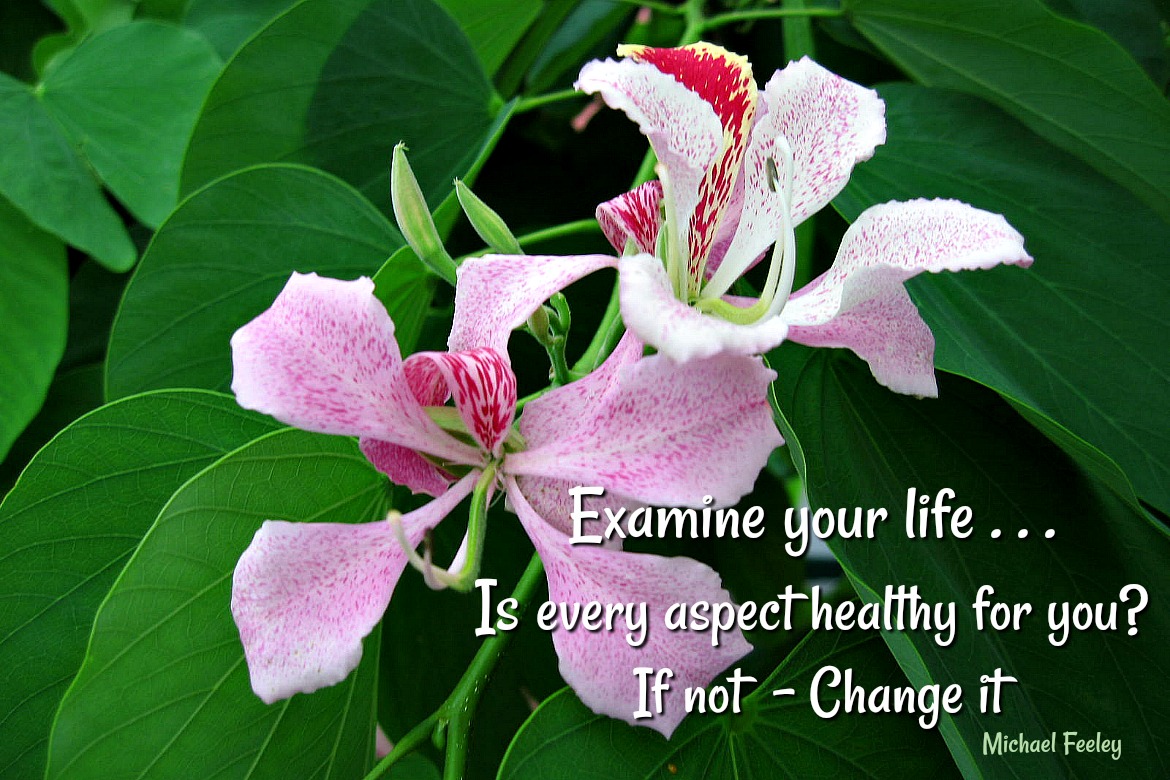 by Michael Feeley August 1, 2020
When I say – examine every aspect of your life – I'm checking in to see if you're living in a healthy way where you mind and heart and entire life is good. At home – at work – in your relationships (personal, family, friends) – you to yourself and if not why?
What is not working for you?
How can you change things in your life so you are happy and whole and entirely healthy?
Take charge and create the possibility for healthy change and see where it leads you and then… how you can lead and
help others to live well.
Thanks – Michael…
[Here on Saba the flower, at the top of the post, is called – "The Poor Man's Orchid"]
Please share this message with your tribes and promote healthy living.
This should also encourage you –

Do Open Heart Surgery On Yourself Daily.
#181