Grudges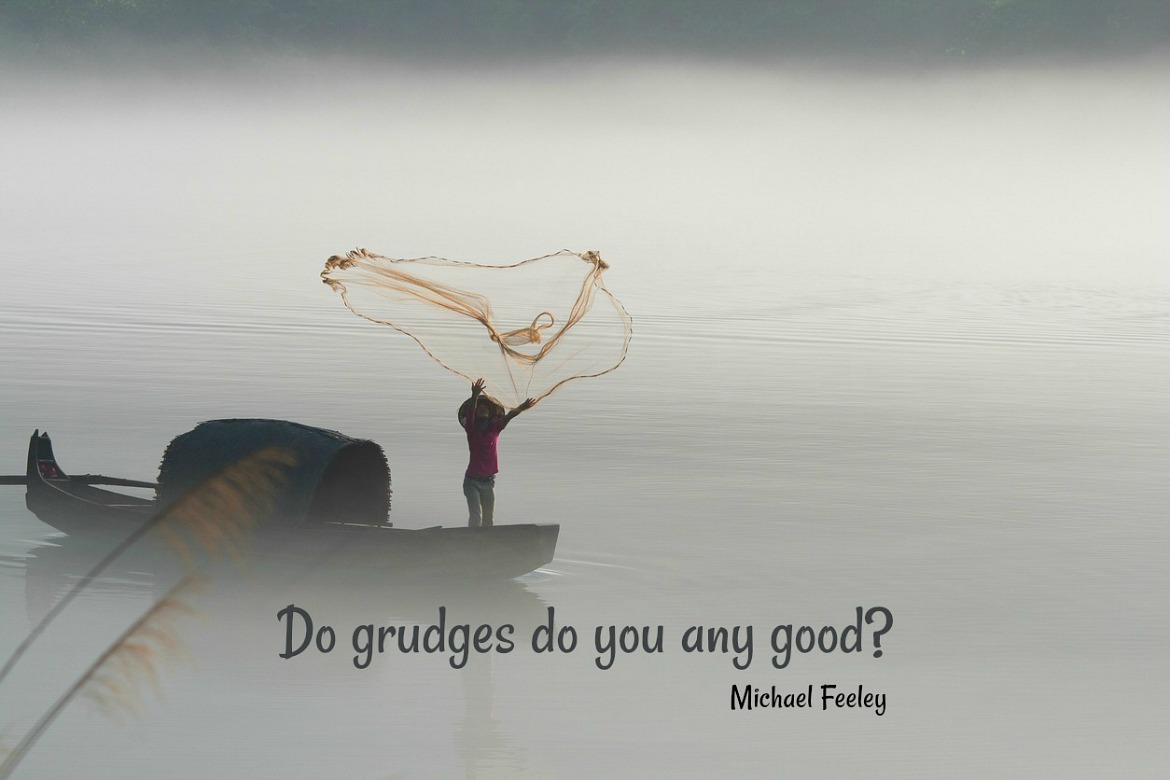 by Michael Feeley May 7, 2020
G R U D G E – What a word!
It feels good to say right?
One of those words you can grab on to. It has texture and bite.
And… when you think about the grudges you've held or you're still holding,
do they do you any good?
When you google the definition of grudge, here's what you get:
A persistent feeling of ill will or resentment resulting from a past insult or injury — "She held a grudge against her former boss."

Synonyms: grievance · resentment · bitterness · rancor · pique · umbrage · dissatisfaction · disgruntlement · bad feelings · hard feelings · ill feelings · ill will · animosity · antipathy · antagonism · enmity · animus · a chip on one's shoulder.
How does this sound?
Do you want to live like this?
If you hold a grudge for a good reason and you thrive with freedom and pride, joy and happiness. Great. Keep it.
If not… what changes can you make to get rid of it?
What will free you?
How may forgiveness make a difference?
Thanks – Michael
Please send this along and help people reconsider grudges.
And what do you think of this – 

Never Underestimate Your Potential.