Frangipani and You Match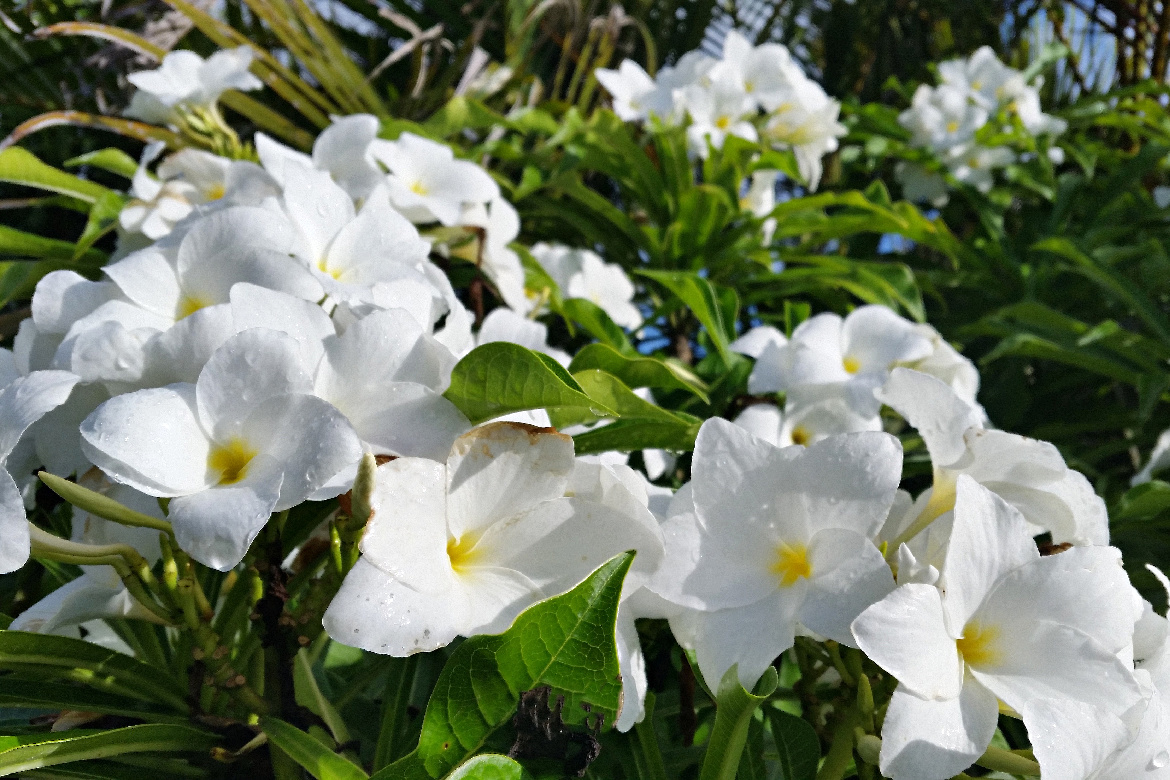 by Michael Feeley September 22, 2021
"THE GOAL OF LIFE is to make your heartbeat match the beat of the universe, to match your nature with nature."
Joseph Campbell – professor of literature.
♦
I am like this sweet-smelling Frangipani plant in my front yard. If I match myself with it, I see this:
– It has one stem with many branches, lots of green leaves, and many gorgeous white blossoms flourishing together.
– I am one person with many different thoughts, feelings, choices, and attitudes doing many things in one day and with my life.
– Part and Whole
– Separate and Together
– Diverse and United
– Self and Reality
– One and Many
The Frangipani plant does an incredible job of putting these two opposites together, better than I do. That's inspiring.
I can learn from a plant by matching my " nature with nature." – seeing the relationship and connecting with it.
This is why I love nature. I understand myself and others better.
You can do this with anything in the universe because we are all connected.
Try it. It's scientific and magical.
Thanks – Michael (he, him)
Please share this post with your tribes.
I think this will interest you too –

Two Forces in Each of Us.
#597 (photo by me – Michael Feeley)