Farmers Market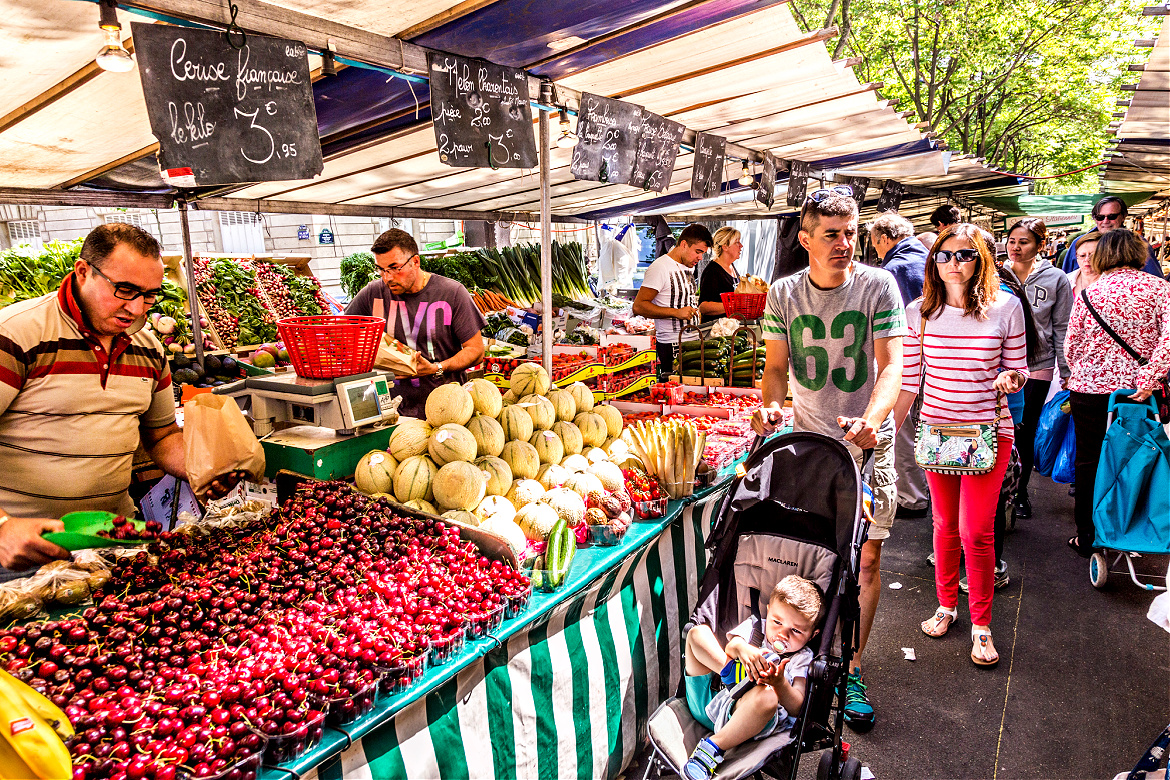 by Michael Feeley May 20, 2022
WHAT COMES TO MIND when you hear the words – Farmers Market?
The words move me so, so deeply because I think about people growing things, making products, baking foods, and then showing up in an open-air market to sell what they have made – being in service – offering their gifts to the world –
labors of love done with creativity and generosity.
And – They're HAPPY!
I write this Daily after visiting my Farmers Market at about 8:30 in the morning with three good-sized shopping bags.
I bought:
– Fresh strawberries
– Asian food
– Fresh bread
– Dover sole fish (the man who fileted it was an artist).
– Mandarin oranges
– Apricots
– Avocados
– Tomatoes – red, yellow, heirloom brownish-purple
– Black Greek olives + green olives with fresh chunks of garlic
– 3 different kinds of cheeses
– 2 miniature quiches with onions and bacon bits
– 3 small cakes – lemon, caramel, chocolate and oranges
– A big-brimmed Italian straw hat to work in the garden
– Basil, parsley, cilantro, plants
– Two dark purple Salvia plants
My gratitude is always boundless when I go to the Farmers Market.
Magnificent what people can do together to help each other and care for the world.
Thanks – Michael (he, him)
Please share my Daily with your tribes.
I like this for you too – Gifts and Giving.
#837