Dreams Stand For You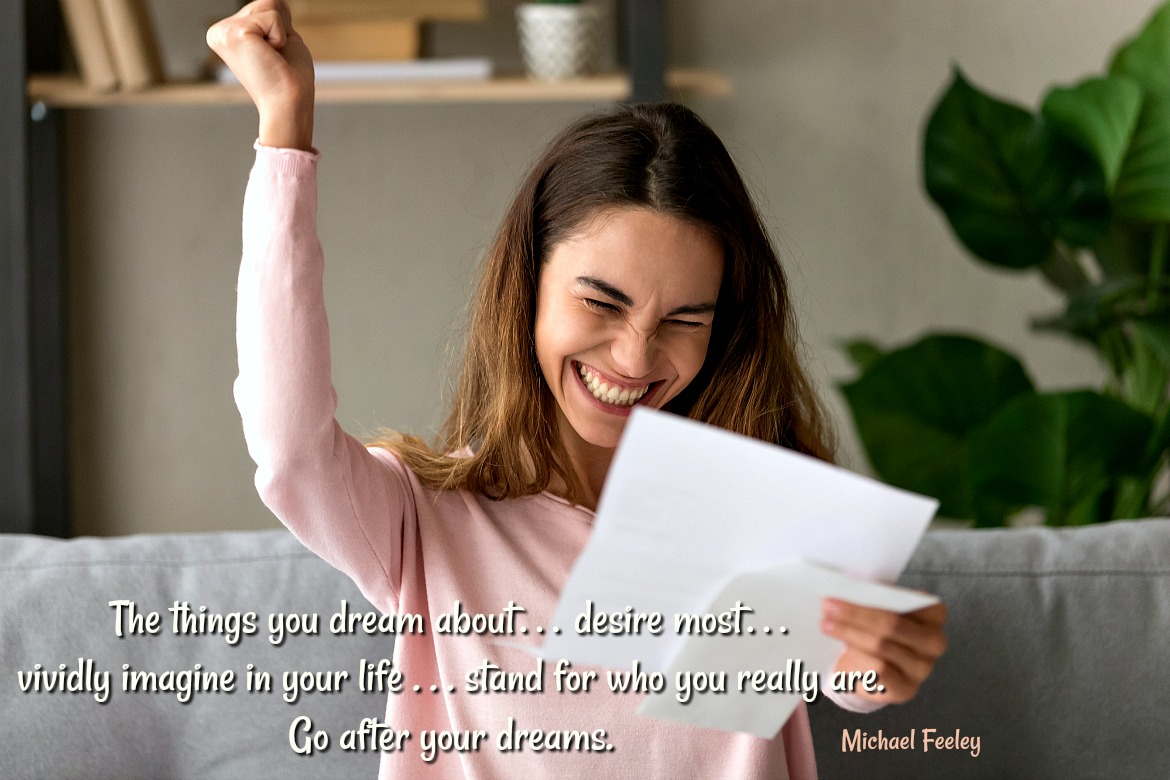 by Michael Feeley October 11, 2020
What are you determined to make happen? To do – Create – Give birth to from the depths of you?
What is the light you want to release and have brilliantly shine?
Maybe running your own B & B – designing book covers – getting your dream job – writing a book – because these special things are what you are meant to do with your life. It's your genius.
The things you dream about… desire most… vividly imagine in your life… are crucial because they stand for who you really are.
Believe me – The world is waiting to hear from you. To live with your work.
Don't let resistance stop you dead in your tracks. To stall and put off your wishes. Don't allow anyone to drown out your passions. Do what your heart is aching to do.
I'm still filling up on new dreams. Taking daily logical, practical, inspiring, life-giving steps to make my dreams happen!
Here's some great advice from Mark Twain to back me up on what I believe – Take action to make your dreams come true:
"Life is short, break the rules, forgive quickly, kiss slowly, love truly, laugh uncontrollably, and never regret anything that made you smile. Twenty years from now you will be more disappointed by the things you didn't do than by the ones you did. So throw off the bowlines. Sail away from the safe harbor. Catch the trade winds in your sails. Explore. Dream. Discover."
Thanks – Michael
Please give this post out and let's encourage much more dreaming.
This might also bring you joy –

Don't Ignore Your Dreams.
#251