Choose Gratitude Over Resentment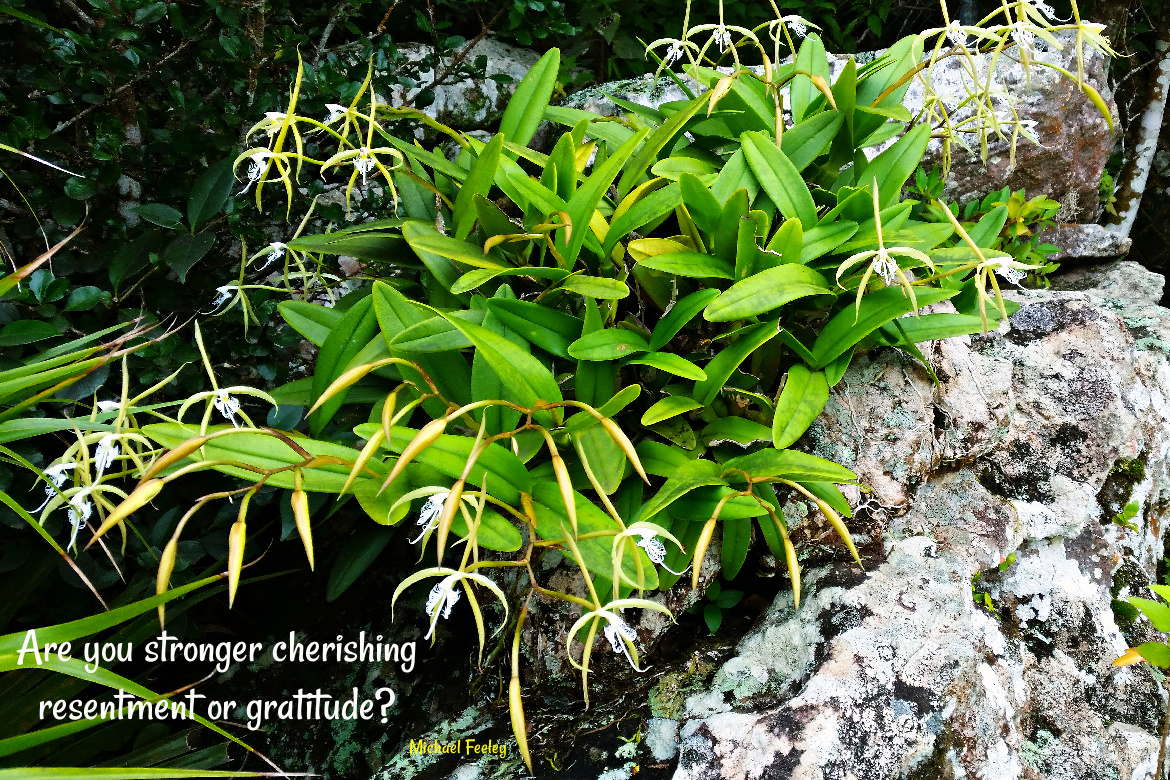 by Michael Feeley January 8, 2021
YOU ALWAYS HAVE a choice – to be grateful or resentful – to live in peace or live with anger – to forgive or hate.
It takes the same amount of work choosing gratitude over resentment, but the results and effects are different.
Who gets hurt? The person you resent or you?
Do the work (test it) and find out:
– Are you stronger cherishing resentment or gratitude?
– When are you more yourself being angry or kind?
– What gives you joy – hatred or love?
It seems to me that hope, optimism, appreciation outweighs and even annihilates resentment and the bitter attitude of –
"I'll get you back."
Why not give up what makes you resentful and see what happens?
What kind of person does hugging gratitude and kindness make you?
Thanks – Michael
Please ship this post out to your tribes and let gratitude bloom.
See what you think about this –

Describe or Discriminate.
#340 (photo – Michael Feeley – Orchids blooming on rocks. What does that say about gratitude and hard resentment?)