Always Good Things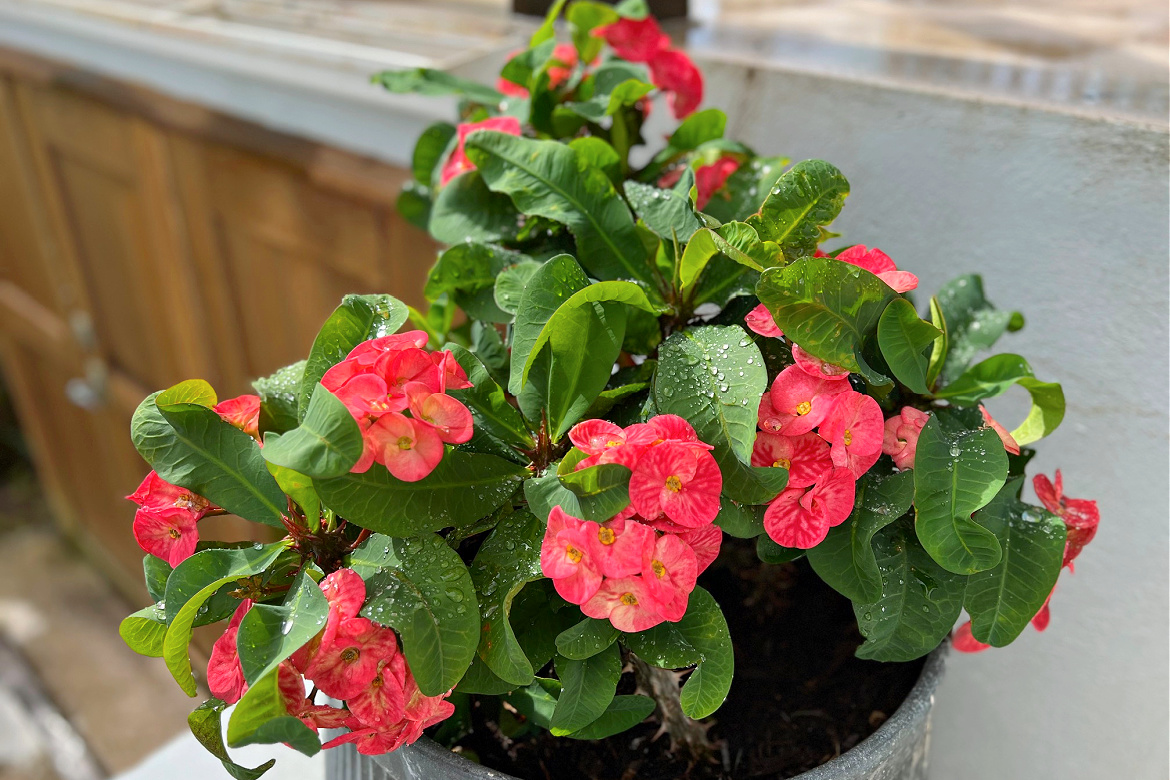 by Michael Feeley May 4, 2023
GOOD THINGS HAPPEN to us all the time. We just need to recognize them.
Even in times of great stress, turmoil and piercing pain there are always good things to acknowledge.
Expressing gratitude is one way to recognize good things.
Just like the beauty of this plant – Crown of Thorns – there are gorgeous, abundant blossoms right next to sharp thorns.
Thanks – Michael (he, him)
Please share this Daily with your tribes.
I like this for you too –

Goodwill.
#1186 (photo by me – Michael Feeley)