You're Like the Wind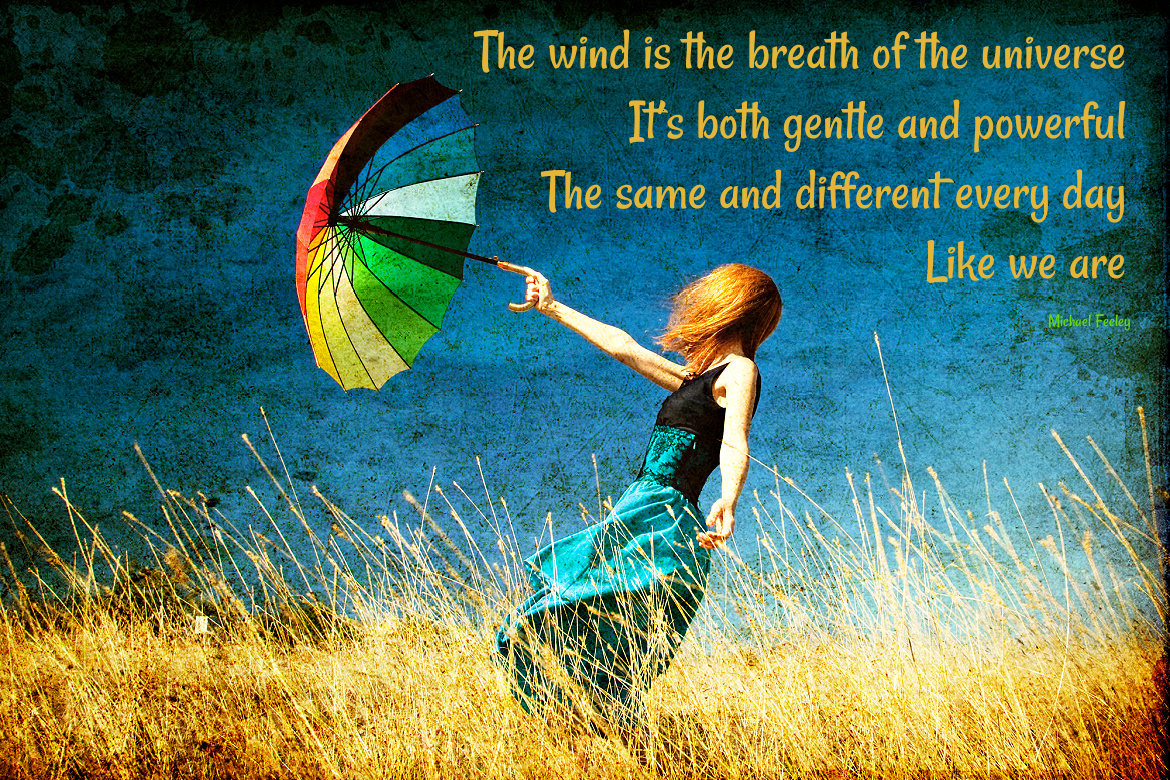 by Michael Feeley January 26, 2021
EACH MORNING I sit on my deck, and I feel the wind – the natural movement of fresh air – coming at me and around me and going through me as I naturally breathe. It feels good breathing air in and out. It's essential for life. Often we take the wind for granted because it is always there. I'm grateful to need the wind.
The wind is the breath of the universe. It's both gentle and powerful – the same and different every day. Like we are.
You feel the wind but can't see it except when it moves the trees, makes ripples across the water and messes your hair.
It's something and nothing.
Birds fly going against and with the wind.
Boats sail this way too.
How old is the wind?
The wind is renewable energy – able to create electricity, spreading seeds, and pollen for plant growth.
We need the wind. It's oxygen. It connects all of us around the world.
What other elements or forces of the world connect us all?
How do they make you grateful?
Thanks – Michael
Please share this post with your tribes and promote gratitude for the ordinary and extraordinary elements of life. I think you'll like this also –

Persistent Gratitude.
#358