What's on Your Gratitude Playlist?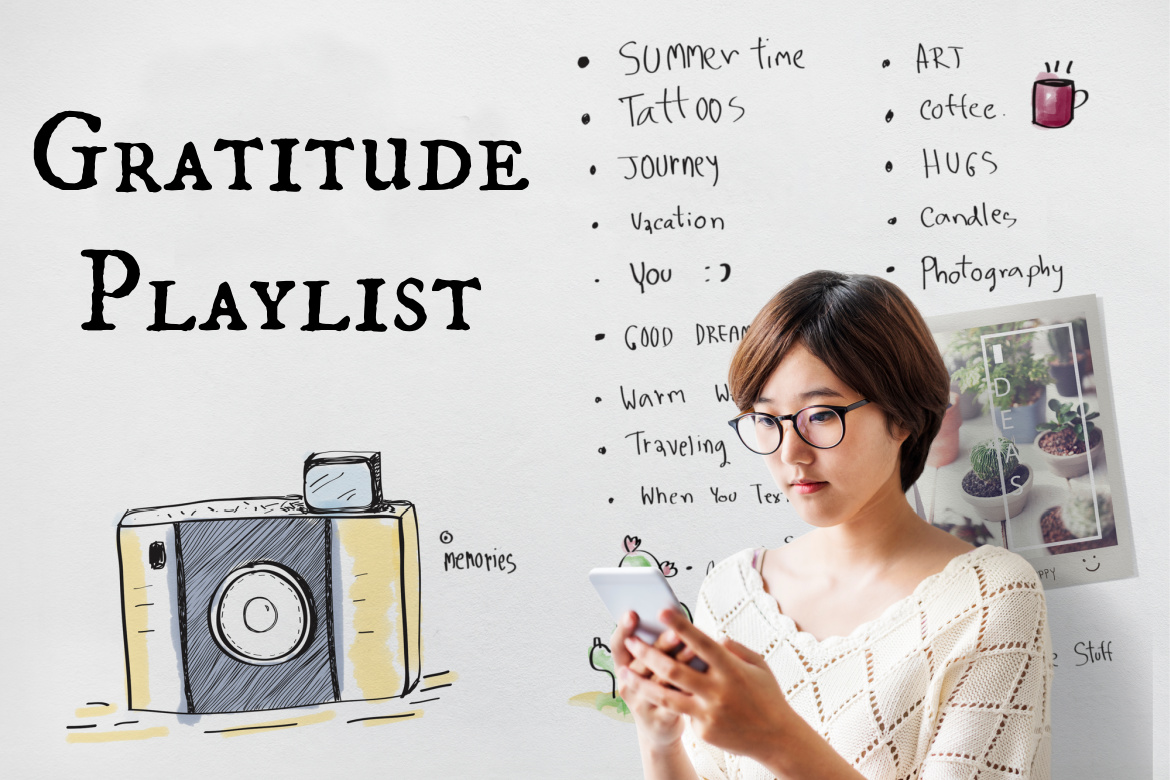 by Michael Feeley September 20, 2021
THERE ARE MANY things you can count on that will make for gratitude.
Having them ready on your 'gratitude playlist' is essential so you can live with the immediate benefits of gratitude:
– Special people in your life
– Favorite foods
– Music
– Books
– Quotations
– Movies
– Actors
– Particular places in the world
– Weather
– Activities
– Sounds, tastes, smells, textures, sights
– Hobbies
– Work you love
As soon as you call them up and connect, there is gratitude for the things you like and love and value and make you instantly happy. Try it. Gratitude works!
For me:
– Trumpeter Chris Botti playing Indian Summer
– Gene Kelly Singin' In The Rain
– Reading Madame Bovary
– Chocolate mousse
– The smell of sandalwood
– Yellow roses
– White egrets
– Sunrise
– My partner
– Good friends
– Meditation
– Gardening
– Writing
– Coaching
Right now – name one vital thing on your gratitude playlist and watch how it makes you feel.
Thanks – Michael (he, him)
Please share this post and promote instant gratitude.
I think you'll get this too –

Gratitude Quotes.
#595