We're Just Like Sea Grapes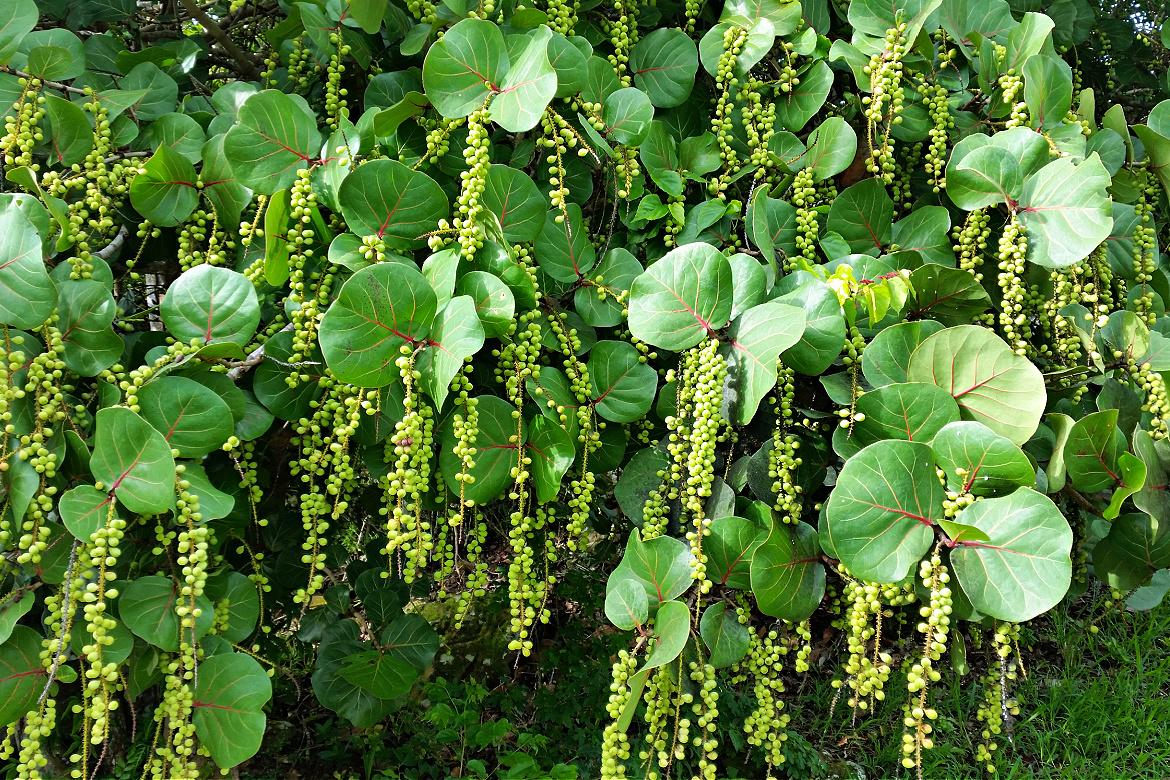 by Michael Feeley August 22, 2021
NEXT TO MY garage is a Sea Grape Tree, and it's dripping with an abundance of sea grapes.
Doesn't it look beautiful?
I researched it and discovered the fruit is loaded with vitamins and minerals and…
> Strengthens bones and joints, contains lots of protein, calcium, potassium, vitamin C, polyunsaturated fatty acids found in the omega3 group, and helps calm inflammation and reduce arthritis pain.
> Helps strengthen eyesight, memory, and the heart by preventing oxidation, maintaining the collagen structure of
the arteries, preventing cardiovascular diseases such as stroke, atherosclerosis, myocardial infarction.
> Helps prevent hypertension and diabetes.
> Generates beautiful skin and silky hair.
> Prevents obesity.
> The leaves are used for medicinal tea+++
Who'd have known?
Image – there are bunches of highly useful things – benefits, skills, assets, inspiration, knowledge, life experience – hanging around inside each of us, waiting to be helpful to others.
We're just like the Sea Grape, and we should unlock the power we have inside, and share our gifts with the world and
the well-being of others.
Thanks – Michael (he, him)
Please share this post with your tribes.
I think you'll also like this –

Giving Goodness or Getting Back.
#566 (photo – by me, Michael Feeley – Sea Grapes in bloom)