We're Always Making Choices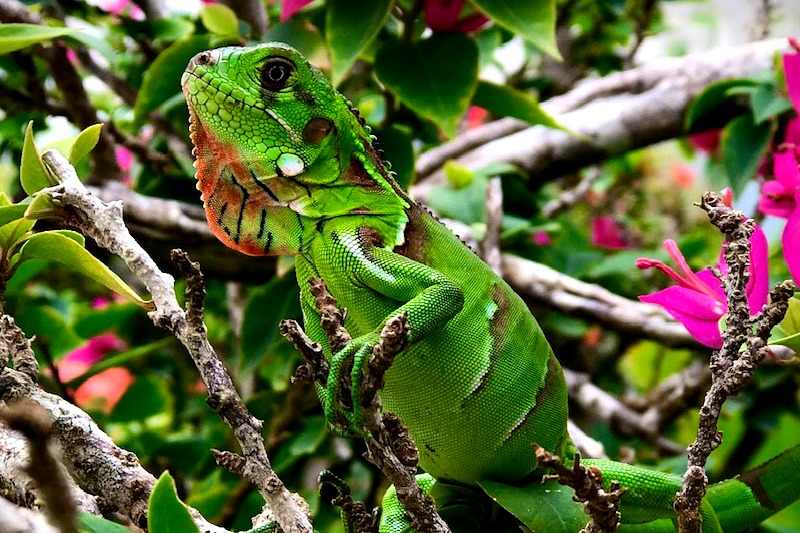 by Michael Feeley June 10, 2020
Baby green iguanas are hatching here on Saba.
A miracle of nature. So beautiful and yes… they are that intense lime green highlighter color. I love to watch them. Scurrying around. Clinging to green plants. Blending in. Being discreet but always watching.
They are born without fear. Curious and calm as they look at you. Not running away. Not judging. Just living. Discovering. Learning.
Eventually though, they change. They no longer lay flat on the front wall. Resting still as you approach and talk close to them but they run away. They make a different choice.
It makes me think how we all learn and make choices.
How we come into the world without fear but with wonder. Discovering the new world we are part of. Needing to be cared for; loved and nurtured and making up our minds about the world and people.
How do we come to view the world?
How do we choose to see and treat other people?
We're always making choices.
Thanks – Michael
(Thank you Cece Schweitzer for this spectacular photo of our baby Iguana.)