Two Choices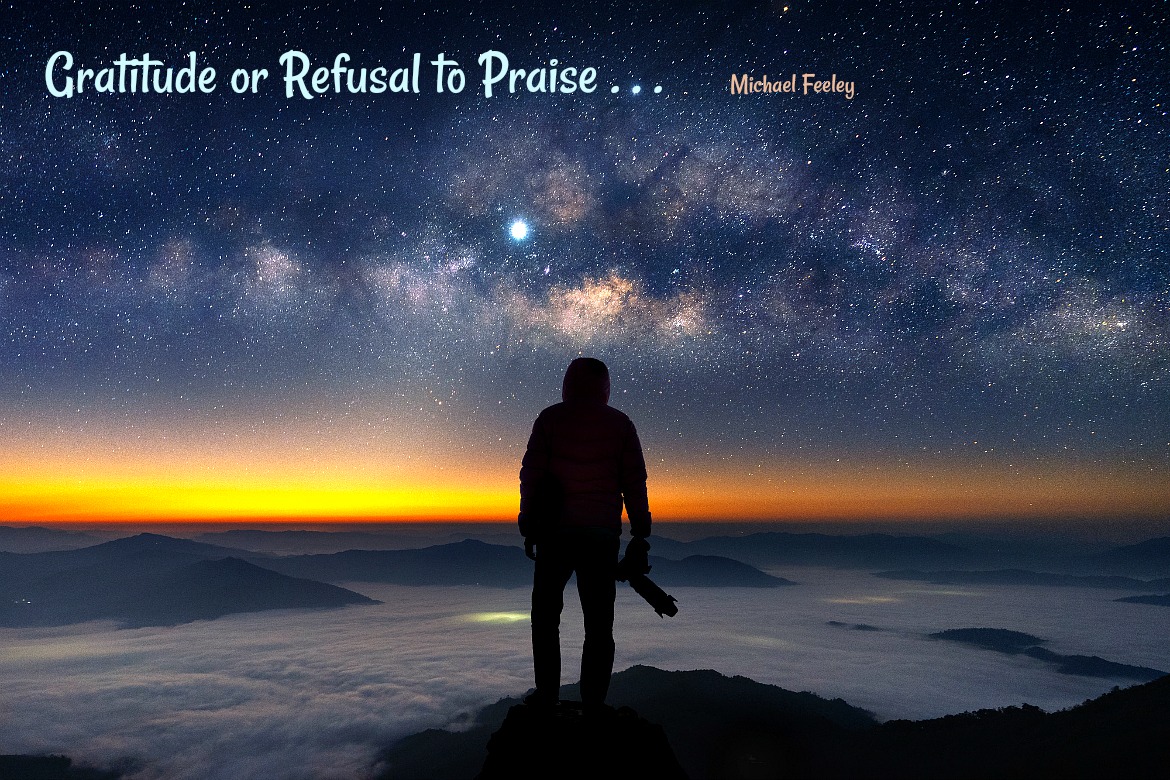 by Michael Feeley November 1, 2020
Recently I discovered this one line poem by the 13th-century Persian poet Rumi and the starkness of his words thrilled and startled me:
"Your depression is connected to your insolence and refusal to praise."
His words are true. They explain why any of us can feel sad or unhappy because we make the choice to be resentful over
being grateful.
'Insolence' (disrespect, rudeness, incivility) right next to 'refusal to praise' (not to honor, not to be fair).
What a choice combination! And then the result – depression.
Rumi also wrote this:
"Wear gratitude like a cloak and it will feed every corner of your life."
Two poems.
Two life choices.
Thanks – Michael
Please share this poetry and promote gratitude over 'refusal to praise'.
See how you like this –

Choices Add Up to Your Life.
#272