Truth and Trust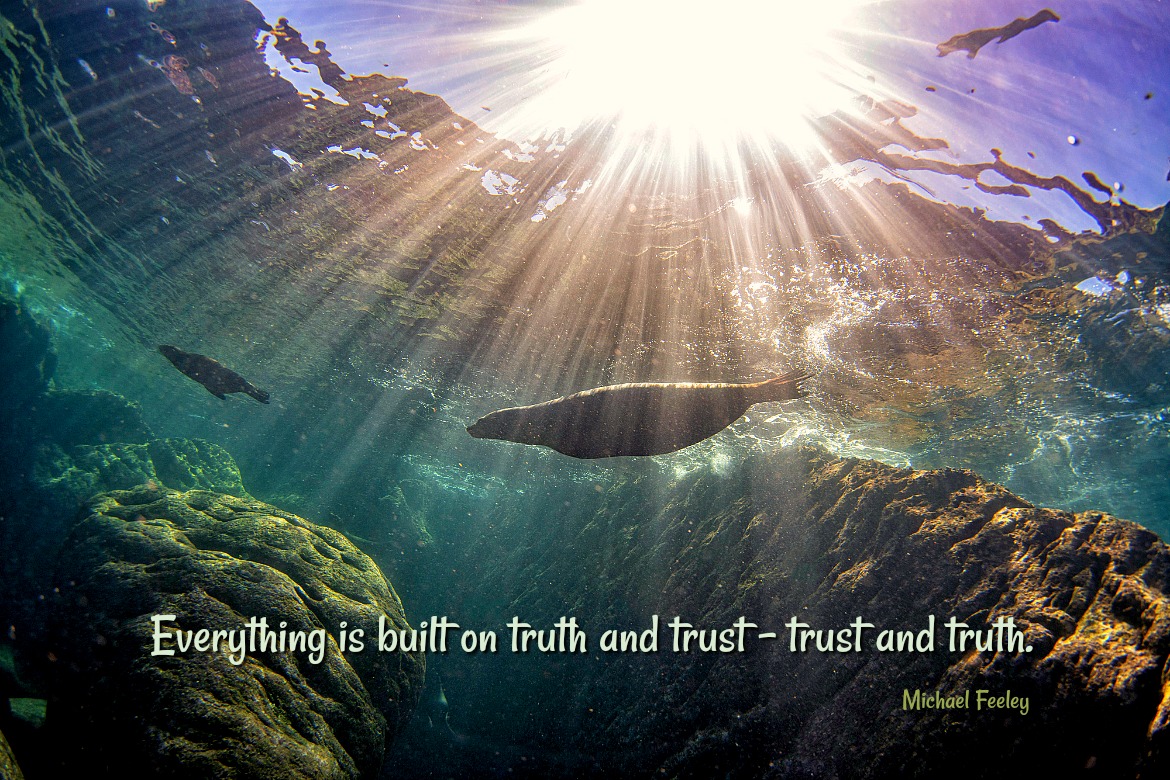 by Michael Feeley November 16, 2020
Truth and Trust…
What do they have in common besides 5 letters each?
Truth means you can trust something:
The sun comes up every day – You need air to live – The world is round not flat.
These are facts. The way things are. Universal truths until proven false. You can trust the truth.
Sometimes the truth is hard to hear. You hear the truth and don't like it.
Truth is always there but if you lie or betray someone, trust is lost forever.
So why not always tell the truth. Be honest – ethical – keep your promises because the truth matters. It's your self-respect and your good name.
Everything is built on truth and trust – trust and truth.
When has the truth ever let you down?
Thanks – Michael
Please share this with your social networks to see truth with fresh eyes.
You might also like this –

All Aboard Integrity.
#287