Saba Sun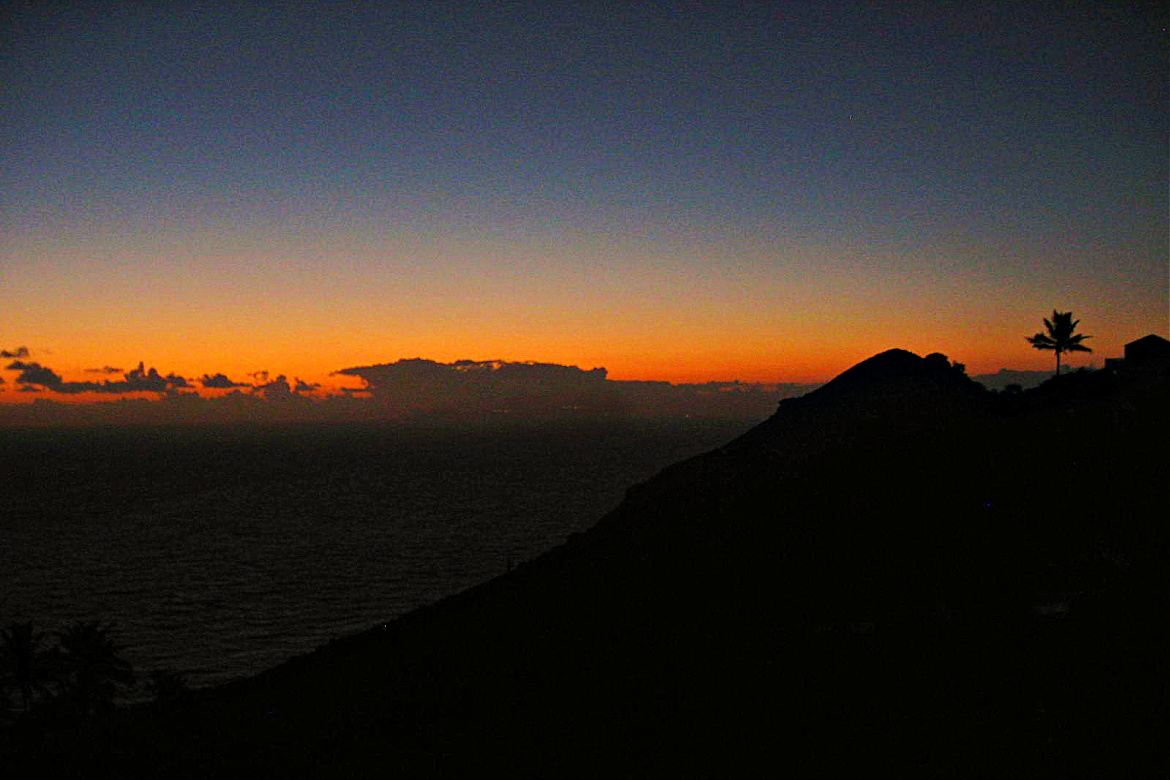 by Michael Feeley December 10, 2021
HERE'S THE SUN rising at my house on the Caribbean Island of Saba – shining like this nearly every day!
Energy – Light – Warmth – Growth – Direction – Steadiness – Strength – Courage – Gratitude – Love.
> Shakespeare wrote about the sun.
> Van Gogh painted the sun.
> George Harrison of the Beatles wrote a song about the sun.
In all kinds of ways artists honor the sun with their creativity.
Here is my very favorite sun quote:
Even after all this time, the sun never says to the earth –
'You owe me.' Look what happens with a love like that. It lights the whole sky. – Hafez (Persian poet)
♦  ♦
Who or what do you think of when you see the sun?
I thank my friend Veronica Janzon for this beautiful video gift.
Thanks – Michael (he, him)
Please share this Daily with your tribes.
I think you'll like this too –

What Do You Count On?
#676