Owing and Giving are Close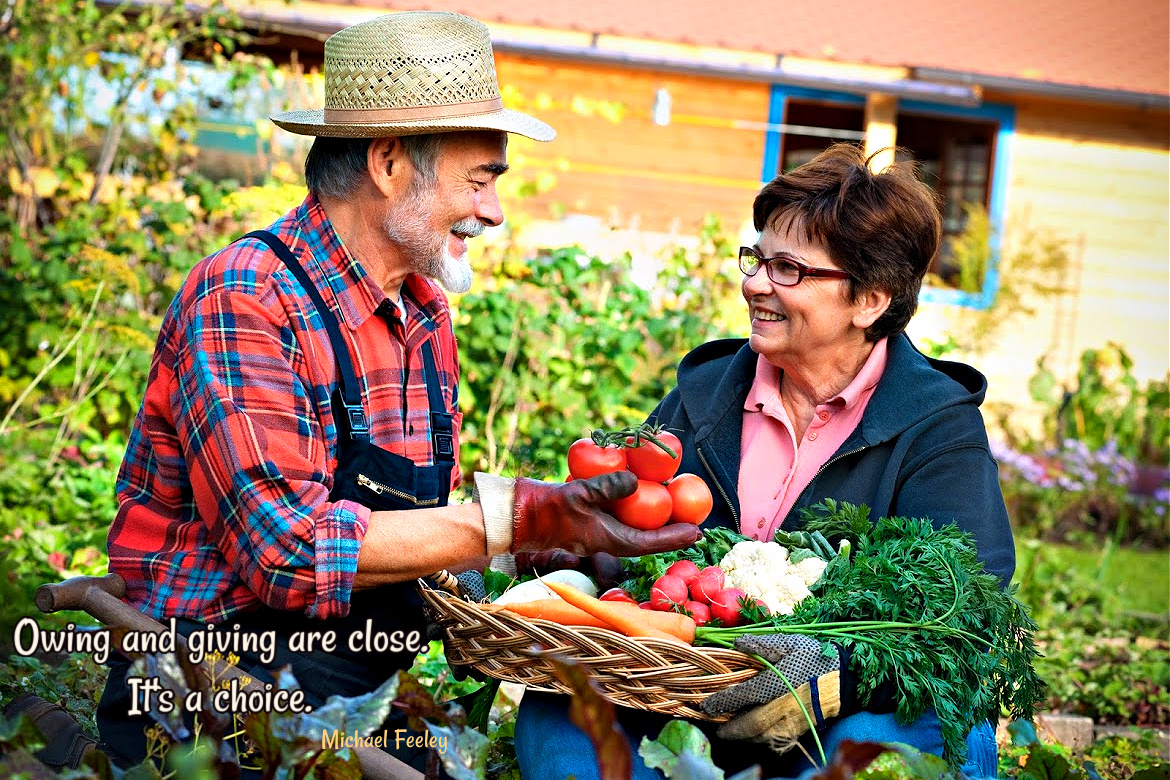 by Michael Feeley December 23, 2020
Owing…
It's not just about pay back or debt but the choice to give something to someone because they deserve it—gratitude, respect, honesty, truth, encouragement, criticism, support, courtesy, kindness, love.
Someone or something may have helped and influenced your life in some way. What, if anything, do you owe them and want to give back and acknowledge?
Maybe you owe nothing. That's your decision. A choice.
Doing something out of obligation or 'the have to payback' isn't generous – it's self-betrayal. Closed fisted.
Giving should be innate and organic because you want to. It's your nature. You're compelled to do good and
to have a good effect on another person.
Owing and giving are close. Make them an open-hearted choice.
Thanks – Michael
Please send this off to your tribes and let's open our hearts to giving!
You may like this too –

Kindness Is Tough.
#324