Messages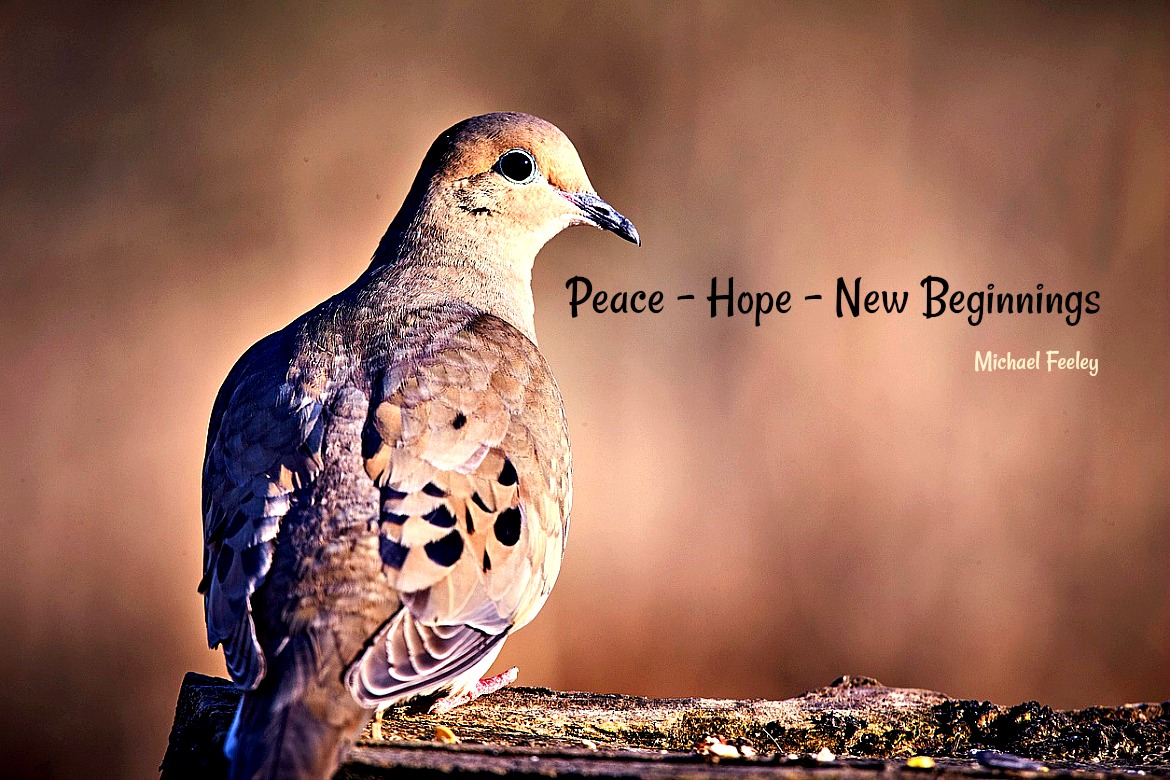 by Michael Feeley September 23, 2020
The world is always sending us symbols, signs, images, messages and it's our opportunity to recognize them and see what they mean for our lives and other people.
For 10 years we have lived here on the island of Saba and from the beginning Turtle Doves have been showing up
"who-whoing" with their warm cinnamon color, and mournful, deep call throughout the day.
One always sits on the great rock behind our house. Strong, steady, looking out over the blue Caribbean sea calling and connecting with several other turtle doves.
Peace – Hope – New Beginnings are what they symbolize and those three words have been my mantra every day for 10 years and truly what I feel in my life.
Naturally I'm also thinking about the pandemic. What does it mean? What does it symbolize? What might it be saying and pointing at for us to think about and take action on?
 I feel it's asking me to care more for people
 To connect and be more generous
 To have more patience, heart and understanding
 To use my work to create change and make a greater difference in people's lives
Life is precious and even in the midst of world uncertainty and fear we must remember to live life!
What messages are you sending to people and the world?
Thank you – Michael
Please give this post to your tribes for Peace – Hope – New Beginnings.
I hope you like this too –

Who Set Off Your Dream?
#234