Mediocre or Exceptional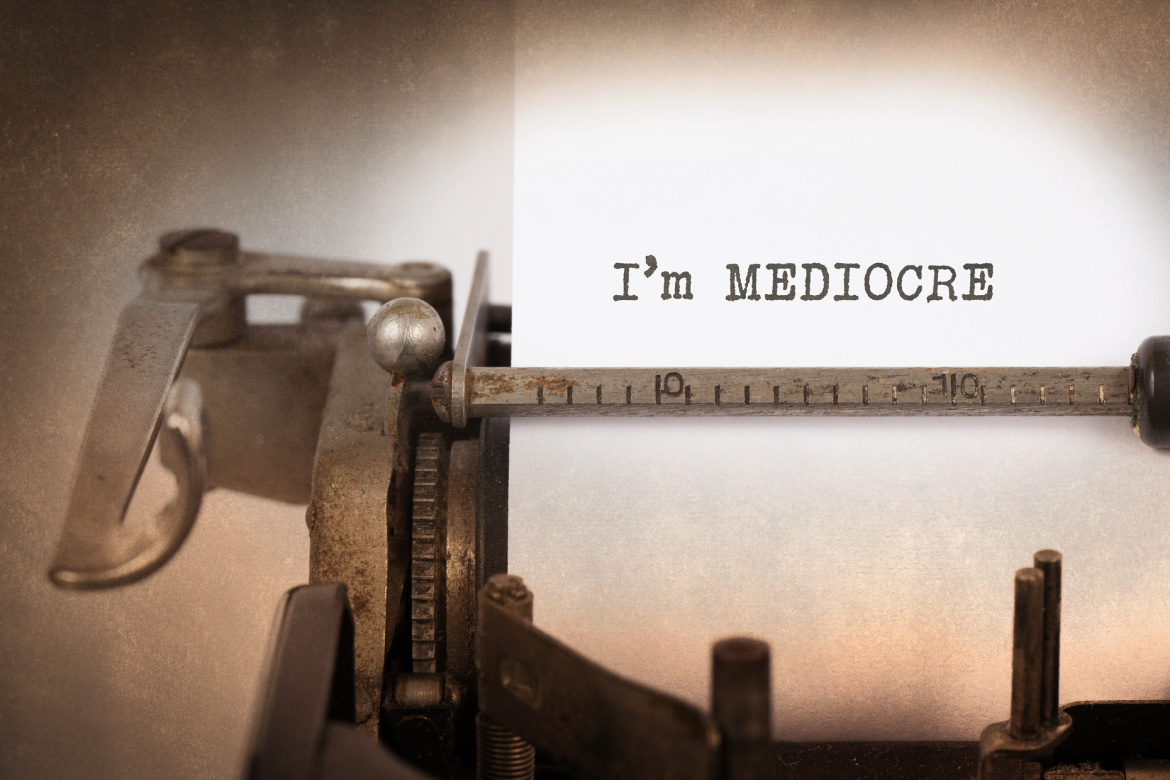 by Michael Feeley February 13, 2023
I WORK WITH two people.
One shows up on time, gets the job done, and always with ease and pleasure. It's excellent.
The other is unreliable, promising things and then, no show, no call. The work is usually mediocre – average quality, passable, second rate. It's the opposite of exceptional.
When I looked up the Latin origin of mediocre, it said, "halfway up the mountain."
So if you're mediocre, you're in the middle – not leading – maybe giving up – not caring – not committed to doing something meaningful.
See the choice you have?
I'm Mediocre.
I'm Exceptional.
Thanks – Michael (he, him)
#1106