Make Your Choices Count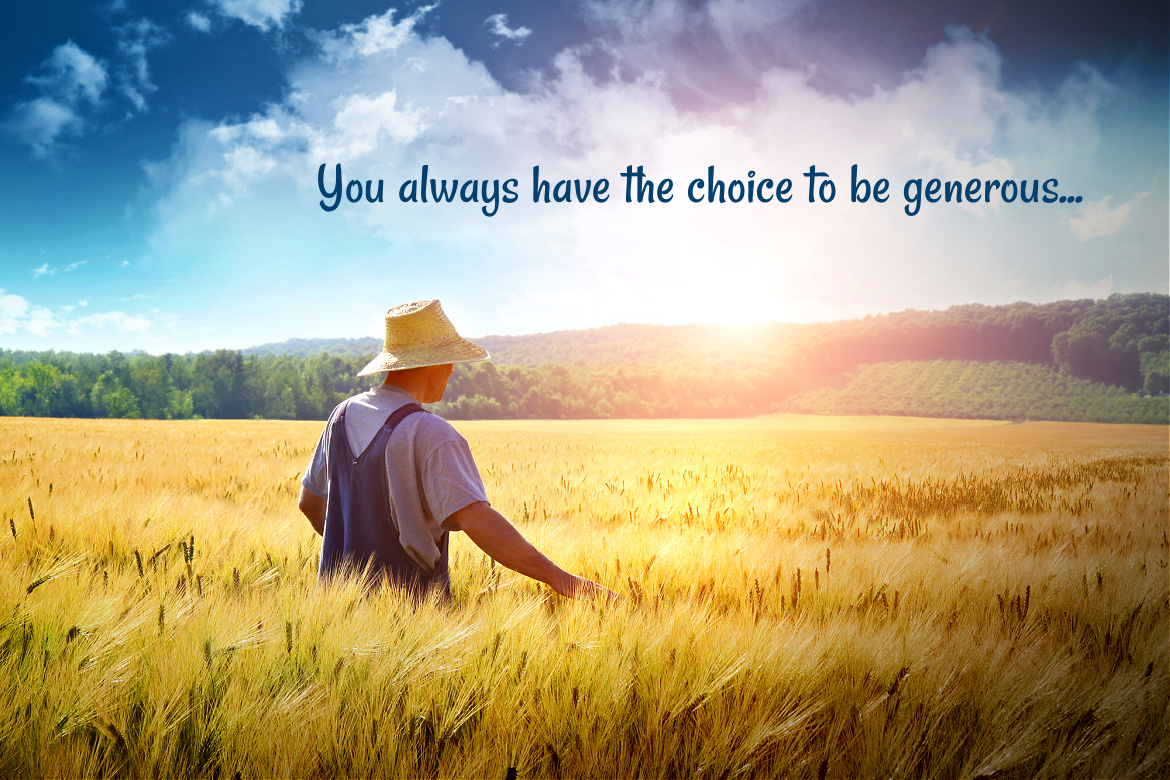 by Michael Feeley July 3, 2021
YOU ALWAYS  HAVE the choice to be generous.
To give…
To care…
To use yourself to have a great and good effect on other people.
I believe we are born generous, with a wide-open feeling heart and mind, and then we learn another choice to be selfish.
We can practice generosity, or we can practice selfishness.
Make your choices count.
Thanks – Michael (he/him)
Please share this post… it's generous to do.
I think you'll like this too –

Watch How Your Give.
#516