Live Your Dream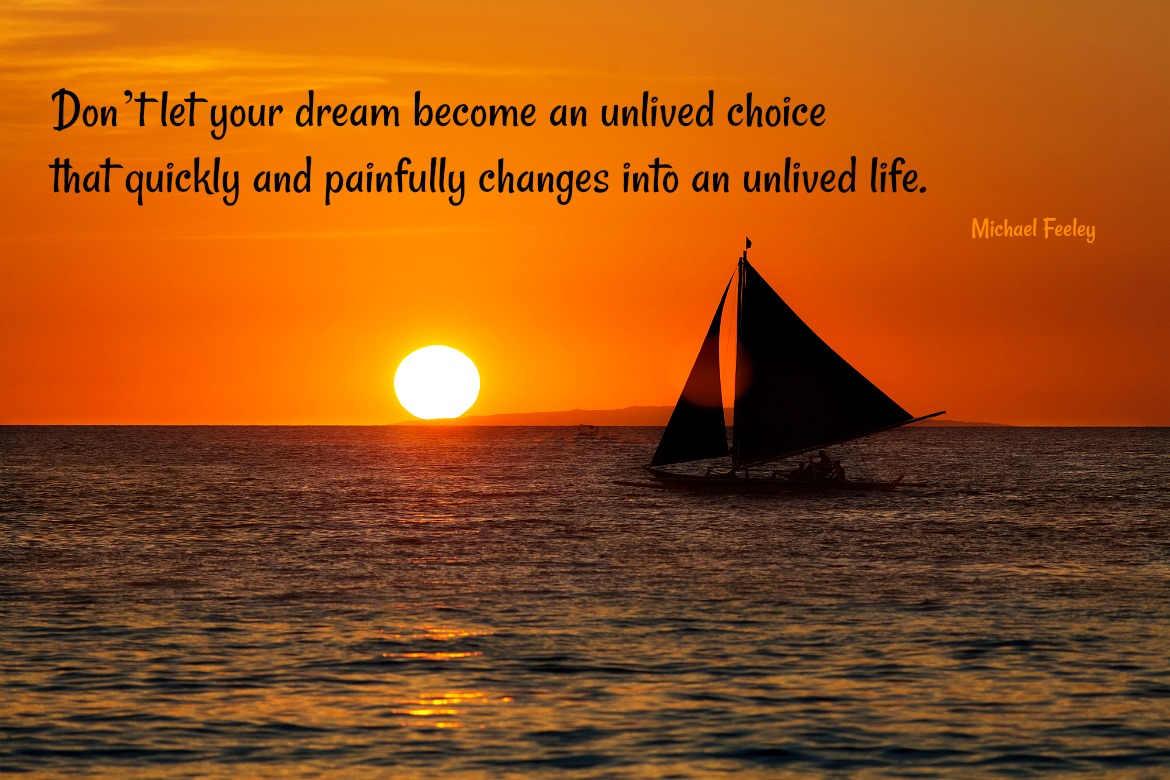 by Michael Feeley October 15, 2020
As a Life and Career Coach I'm always helping people live their dreams so they can be happy.
Many people talk about the dream they gave up on and the emotional pain they live with.
Then we actively go after resurrecting their forgotten dreams. To see what they are really about; to save them from obscurity and living in the shadows of regret.
Don't let your dream become an unlived choice that quickly and painfully changes into an unlived life.
I've seen people rebuild a dream and discover its true meaning in brand new and satisfying ways in music – carpentry – business – love. It's scientific will and explainable magic.
These people are courageous and wise. They see the choice:
Take action on your life and dreams – or – do nothing.
They believe in themselves and their abilities and trust they can do the work to achieve their dreams.
They rebuild and rediscover their confidence – "I can do this!"
They dream big again and see that there is a difference between a real dream and the grand fantasy, which you only imagine and make so big that it becomes too much to try and… they never attempt the work. It's too much and maybe that's the purpose.
Build the achievable dream.
As for fear? It's the persistent resistance you can bust through if you act on your dream.
Don't let fear hold back your dream. Your dream is bigger than your fear.
Thanks – Michael
Please pass this along to all you know and let's save people's dreams.
This may also be useful to read –

Your Dreams Will Never Give Up On You.
#255