Justice Is A Steady Choice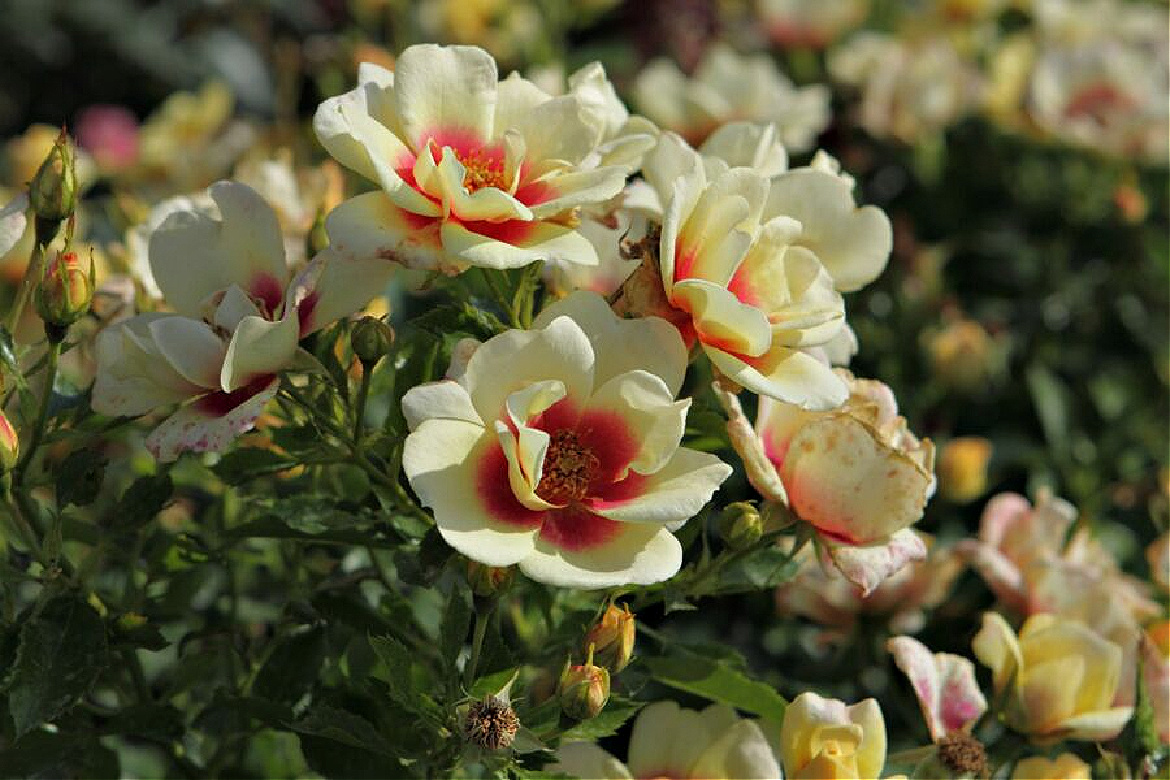 by Michael Feeley June 18, 2022
JUSTICE ISN'T ONLY about big world questions and events; it's an everyday choice to be fair to something and
why not be just to everything you encounter.
> Learning a language and being just to words, sentence structure, and meaning.
> Sorting and washing laundry – presoaking – separating whites from color fabrics – choosing to use cold water to save energy – hanging up some items to air dry so they don't shrink.
> Listening to your partner and hoping to be fair to their needs.
> Yesterday I bought two rose bushes in lousy shape. However, I knew they had possibilities from the gorgeous blossom,
pale yellow with a dark garnet color center, called "Glorious Babylon Eyes."
So I chose to be fair to them – trimming off dead branches, spent blossoms, and dried spotted leaves and planting them
in a place with sun and shade to water and feed them.
It was a great pleasure making this choice and working to be just to a couple of forgotten rose bushes.
See what I'm saying about justice and fairness in your life – momentarily in all you do.
Justice is a steady choice anyone can make and about anything.
Thanks – Michael (he, him)
Please share this Daily with your tribes.
I think you'll see value here too –

Equity – Racial Justice.
#866 (Rose blossoms photo – Glorious Babylon Eyes)