New Job? Try 'Good Will Brainstorming'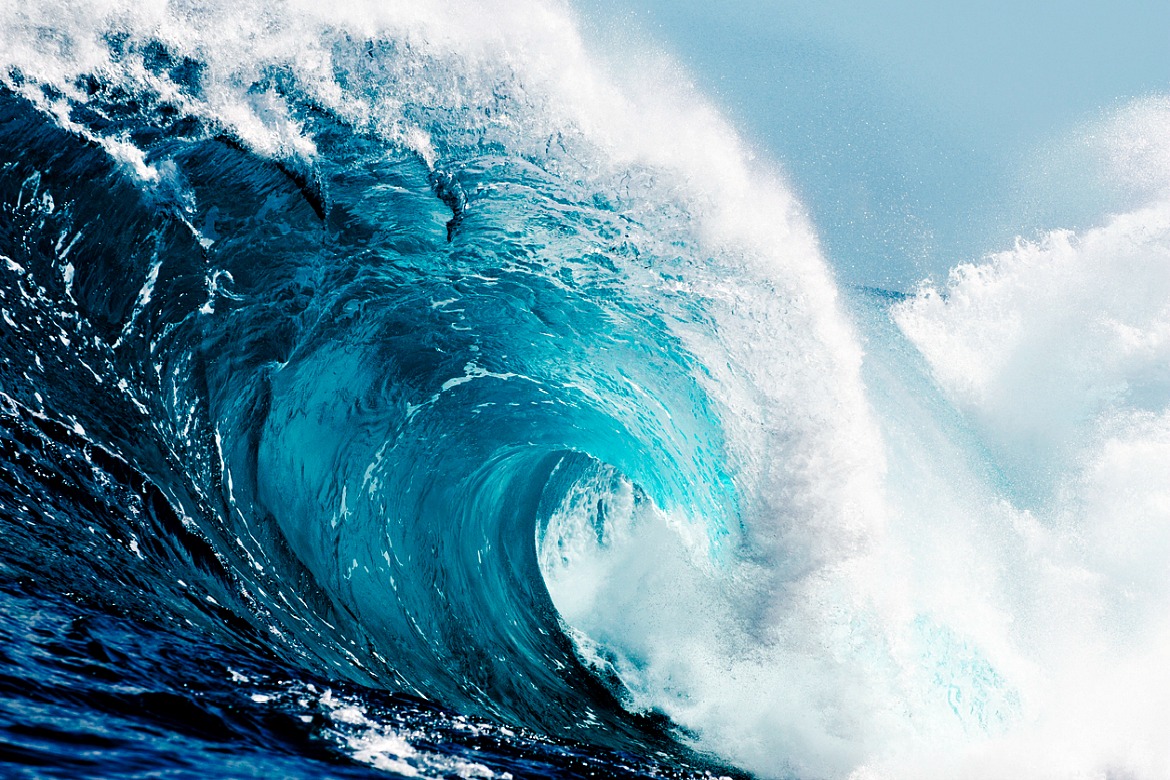 by Michael Feeley September 6, 2013
IF YOU'RE LOOKING FOR A NEW JOB or thinking about changing careers try — 'Good Will Brainstorming'.
The purpose – to use many brains and storm like crazy to help you find a new job and be happy.
GOOD WILL is a force. Intangible but real. It's a powerful desire and choice to have a positive, strengthening effect on yourself and others — To Do Good.
BRAINSTORMING is a fast, active, highly successful and fun technique for:
Producing new ideas
Discovering solutions
Getting results
Opening up new ways of seeing and thinking
Guiding and giving direction
Building incentive, motivation and hope
How to Begin
Carefully choose for your team a variety of people from different backgrounds, careers and experiences who will storm forward presenting red hot original ideas — things that you might never have thought of or seen about yourself – different jobs and new possibilities.
Tell people why you're Brainstorming and what you're hoping for. Let it come right from your heart.
Something like this –
Hi Karen…I'm calling because I'm looking for work and having a tough time. I need your help! Here's my plan — Please come over Saturday for an hour or so and be part of an active — 'Brainstorming Team' — where we'll spontaneously talk, throw around ideas, invent, pull together information to help me find direction and a new job. I have a lot to offer — but I can't do this alone. I'm hoping other people can help me get to something new. We'll write it all down and see what comes up! No judgment. No criticism. Just honest seeing and positive support. I'm reaching out and counting on you. What do you say?
It is brave and it is very important to ask other people to help you find your way and relax into your potential because looking for work is not easy and it can be discouraging. Your friends and colleagues may not know what you're going through…
"I think Ken is still looking for work. I guess he's fine or we'd have heard."
Please – Let people hear from you! Step forward. Say what's up and be a spark to help yourself light that bonfire of success.
It's good will for YOU…kindness to YOU and your happiness, prosperity and overall well-being.
Build Opportunity
This is an opportunity to build your own personal support team — top thinkers, inventors, producers and trusted partners in this new venture we'll call — 'the business of  YOU'.
Presidents, celebrities, athletes — people just like you — all have creative teams, advisors, personal coaches and divine forces assisting them to succeed. So can you!
Your 'Brainstorming Team' will be compassionate, responsible, supportive, creative, detailed, accepting and accurate in pin-pointing answers to questions about your work and your future. AND…It's perfectly OK to be self-centered.
That's also Good Will — focusing on understanding what you feel and want. Diving into the depths of your SELF.
Out of 'Good Will Brainstorming' will come a game plan. It's a surprising tool and a real confidence and spirit builder!
 'Good Will Brainstorming RULES'
1. MAKE IT HAPPEN
If it's 1 person 5 or 20 people…pull it together and make it work.
2. BE READY
List everything you're good at — trivia, laundry, meditating, fixing things, opening jars, writing, organizing, managing the world…because these skills and others will be the key to open your new career door.
3. NAME YOUR TEAM
Come up with an empowering group name.
4. NO JUDGMENT ALLOWED
Every idea given is valuable. Let you and your team call it out…say it…develop it…pull it apart and figure out the puzzle pieces without fear or doubt or criticism from anyone, especially you! Nothing is silly. Nothing is weird. Nothing is ridiculous. Nothing is beyond possibility.
 5. WRITE IT DOWN
Have someone take excellent notes. Document it. There's real gold here; tangible possibilities for your future.
Trust your Team
– Work together and let everyone support and promote you
– Be active every day
– Check in and meet regularly with your team
– Hold yourself accountable to someone or to several people
– Talk about your progress and what you're running into
This is a time of exploration and TRUST for yourself and the people who have come together with love for you. Welcome their good will. Be open.  Make it a celebration. It's a fresh start!
Remember – the answers are in you. Let the 'Brainstorming' begin!
*   *  *       *  *  *  *  *        *   *   *
This idea came from coaching sessions and emails and conversations with people in Seattle, New York, Ireland, Brazil, Mexico…real people who are looking for work, some unemployed, thinking how to transform their lives, taking on new careers and looking for answers. They're open about their questions and their stories pour out and take hold of you –
"I'm experiencing a very bad patch in my life…I have spent all my life in SALES…and I have grown to hate what I do every day. I MUST MUST change!..I do need to earn a living…and this country is in a recession and there are few opportunities…I would like to move into training, maybe it will lead somewhere – or at least I will be happier in myself." –  R.S. – Milan, Italy
 "I've lost my passion for my work and I want it back!"  – P.D. – Salvador, Brazil
"I'm going nowhere in my job. I have little confidence. How can I change that and move ahead to a better company, make more money and be happier? –  E.M. – New York City
My work as a Life and Career Coach is profoundly rewarding — listening, learning and assisting men and women to change and rebuild their lives and careers.
It's an honor to witness people growing, gaining new hope and finding a better way to live — becoming their true selves and stepping into greater peace and happiness.
'Good Will Brainstorming' works!
Try it. It's for anyone looking for answers about anything.
This is my way of 'Brainstorming for YOU' – giving my support and encouragement to your success and your healthy self-esteem.
Thanks – Michael