How Do You Commit to Your Dreams?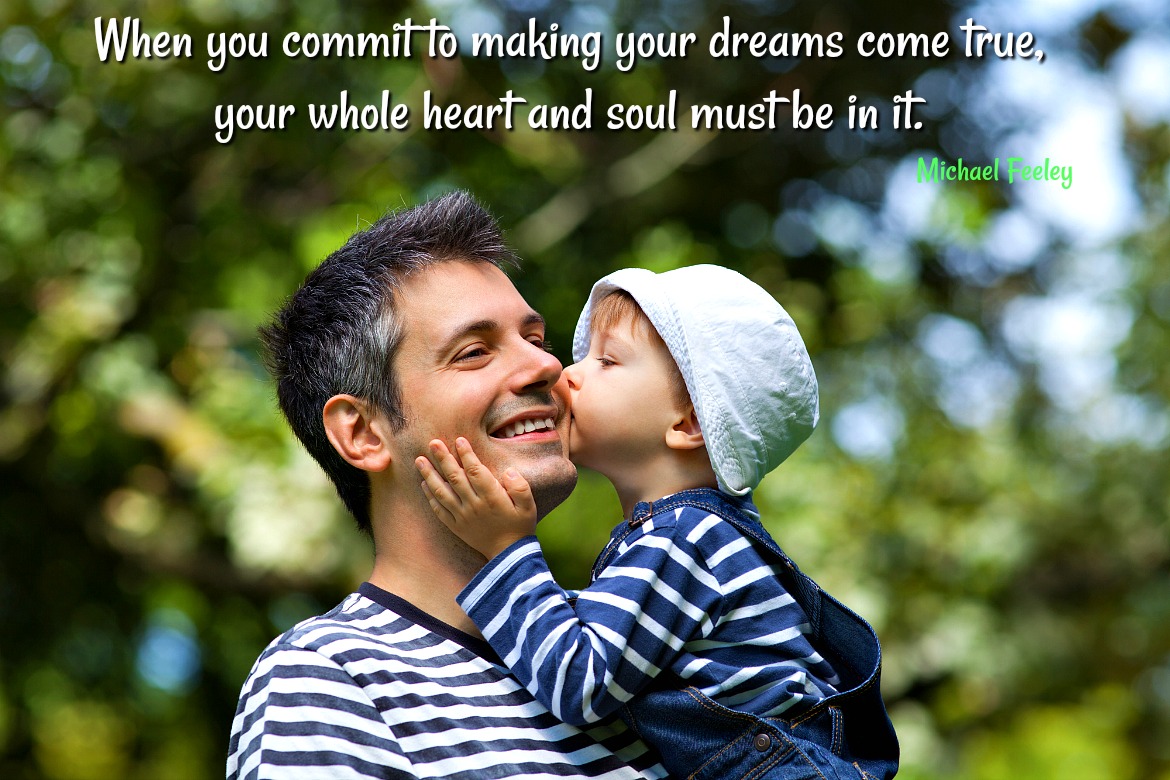 by Michael Feeley September 15, 2020
When you commit to making your dreams come true your whole heart and soul must be in it. You agree to do whatever it takes to succeed; to give it life; to honor your dream the way it deserves.
Your dream came to you, appeared in some way for a reason. It chose you and you too attracted it into your life. You were looking for a special dream – consciously and unconsciously – and the dream saw it – turned on a flood light of purpose and desire in your life and you responded. You saw and felt something that you never felt before. The connection was incredible.
Your dream might be writing, acting, singing, raising a family, teaching, traveling the world, being an IT wizard, running a Bed & Breakfast, living on an island in the Caribbean, running your own company… whatever your wishes you can achieve them with.
It's a day and night responsibility to make your dream happen. Training, studying, practicing, producing, growing with and into your dream and its full potential. That's your dream purpose.
It is your duty to be professional with and for your dream. You represent your dream. It is you and how you show up reflects on your dream. Helps it or harms it.
You must believe in your dream and also your abilities to make it come true.
Hope to understand your dream and all its depths and complexities. To be just and respectful to the dream.
Commitment to a dream is not giving lip service. No half-assed, mediocre tries to make it come true.
It's knowing that nothing will derail you from your dream goal no matter how much people try to talk you down and away from your dream. You know your dream is inevitable. It's the only way you can live.
Commitment to a dream is – I can. I will. I am here for you 24/7/365/… forever.
The well-being of your dream has been entrusted to you. Like a baby who counts on you to help it live exceptionally well, to thrive and never be hurt. That kind of profound care and love is what dream commitment is.
Your dream demands your trust. If you cannot do that, cannot be honest and loyal, as a deep and true friend and lover would be – Then Get Out NOW! Don't harm and insult the gift that has come into your life. Someone else deserves the dream.
Not you.
Give your BEST to your beloved and passionate dream always. A dream is a precious and mighty thing.
The connection between you and your dream is sacred.
Thanks – Michael
Please share this message with other people to inspire more commitment to their dreams.
Hope you'll also like this –

Your Dreams Will Never Give Up On You.
#226