Gratitude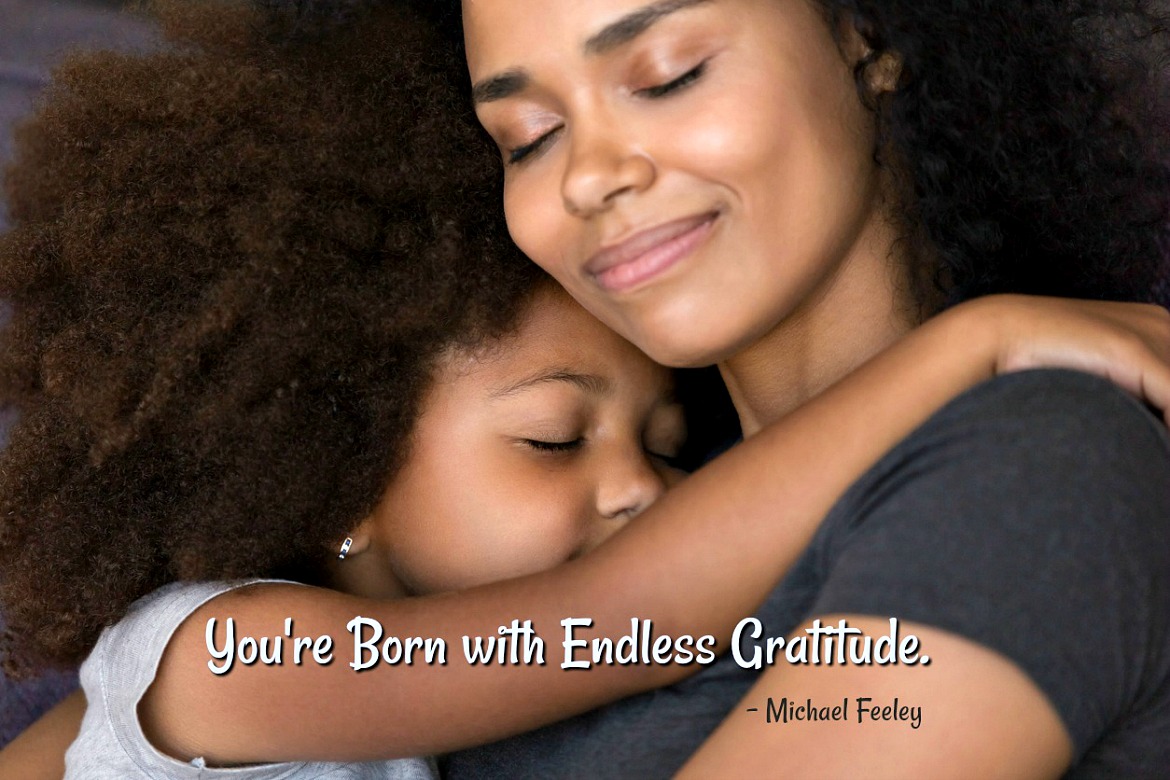 by Michael Feeley May 12, 2020
Gratitude is a powerful emotion that you can benefit from immediately. It's your true nature – your essence – your center – one of your deepest emotions and get this… you're born with endless gratitude and you can tap into at any time. All the time.
In his essay The Power of Gratitude , Professor of Leadership and Change at INSEAD, Manfred Kets de Vries writes:
"The words grateful and gratitude derive from the archaic adjective "grate" meaning pleasing to the mind, being full of gratitude, or being disposed to repay favors bestowed.
'Grate' originates from the Latin 'gratus', meaning the readiness to show appreciation for, and to return, kindness. Grateful people count their blessings, have the ability to appreciate the simple pleasures of life, and are always prepared to acknowledge whenever good things happen to them. They are also the kinds of people willing to give something back."
Now that's an inspiring description of gratitude and grateful people, don't you think?
Image living your life this way and encouraging others to be grateful. I know many people who do.
Do This Right Now –
Think about someone you're grateful to.
Take a few moments to see why you're grateful.
What is the specific reason?
What did you benefit from or receive from them that you're grateful for?
Then – go ahead and thank them. Call or email or Zoom or write them a letter expressing your gratitude and see what happens to you and them when you say Thank You…
Thanks – Michael