Gratitude Lights Your Way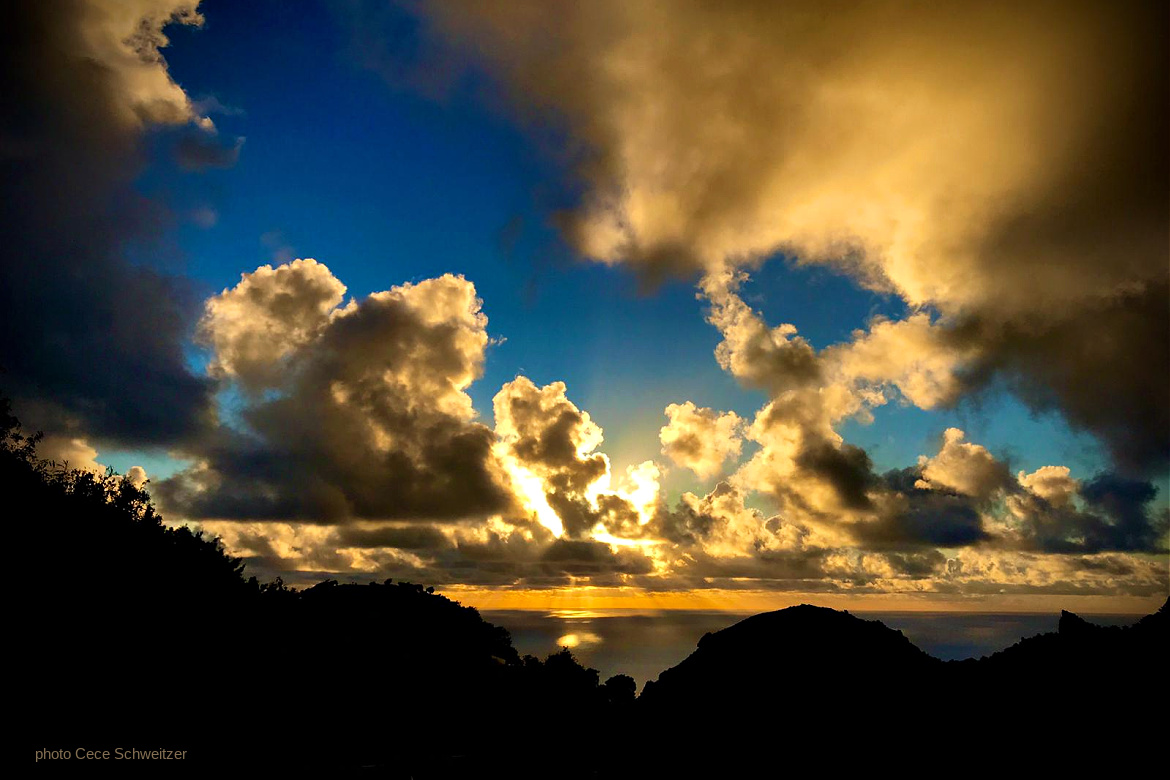 by Michael Feeley March 18, 2021
THIS MORNING SUNRISE broke through the clouds and made me think of this line of poetry by Emily Dickinson –
"There's a certain slant of light…"
Light helps us see and find our way. Sometimes all we need is a little light to be inspired, to feel found and seen – dawn coming through, creating something new – a new day – a new idea – a new direction – a new change…
Light gives us the ability to take the first step into making our dreams come true. Committing to our hearts saying –
"Now I see. Now I can find my way."
Light has belief in it, hope, positivity, vision, growth, warmth…
Here are more favorite words of mine about light by humanitarian and physician Albert Schweitzer:
"At times our own light goes out and is rekindled by a spark from another person. Each of us has cause to think with gratitude of those who have lighted the flamed within us."
Other people's words express and complete me today and remind me of several people I love who kept and
keep my light burning.
I'll tell them my gratitude. You can do the same. Please do it now!
Express your appreciation and love to the person closest to you and then go further. Become that "…certain slant of light…", gratitude, and celebration.
Thanks – Michael
Please share this post with your community and express your gratitude to them.
I think this post will also inspire you –

Gratitude Attracts Luck and Prosperity.
#409 (Sunrise on the Caribbean Island of Saba – photo Cece Schweitzer)