Getting Along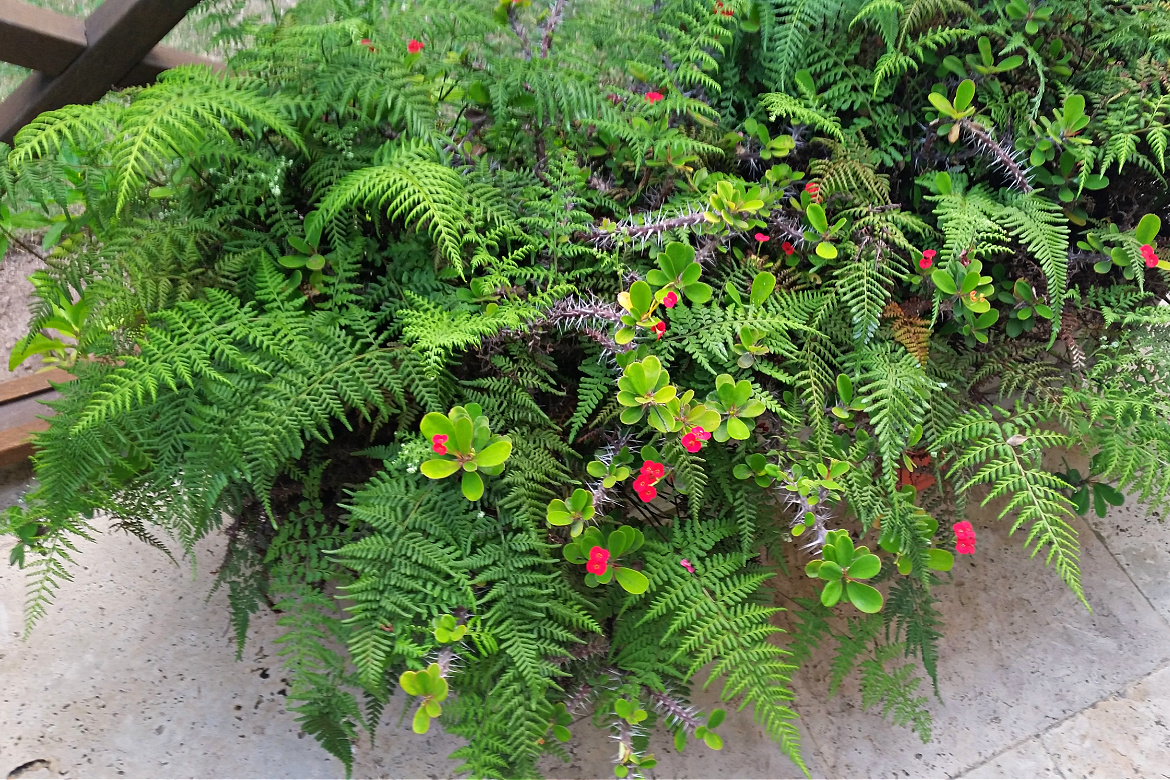 by Michael Feeley September 11, 2021
I HAVE A window box filled with red Crown of Thorns and green Ferns.
It's thriving—a spontaneous and pleasing combination of two different plants getting along in the same planter.
It makes an impact.
The ferns planted themselves from spores blown in by the wind or carried by ants.
The Crown of Thorns has sharp needles all along its stem, while the Ferns are feathery, vulnerable and ever so delicate, breakable at the brush of a hand and resilient.
They work well together, and while some people wouldn't tolerate the invasion of the Ferns, I like them and enjoy the two species of plants prospering – piercing thorns mingled with fragile ferns.
> What do two different plants (living well together) say about getting along, unity, growth, connection and possibilities for yourself and also the world?
> How is – grace and strength – fierceness and gentleness – mingled in you?
> Where have you adapted yourself to something new, different, and it worked out well?
Perhaps learning something new – building a different career – living in a foreign place – experiencing a new relationship.
Trying change and finding it works!
Thanks – Michael (he, him)
#586 (photo by me – Michael Feeley)