Choice and New Habits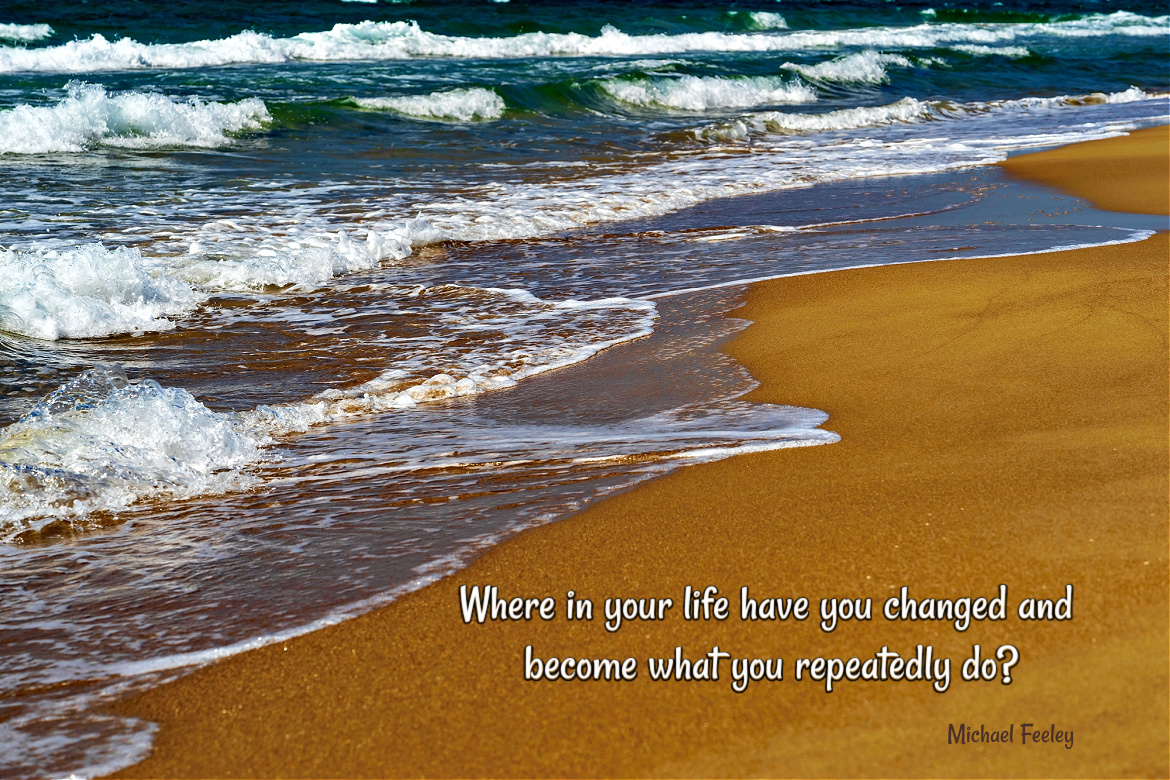 by Michael Feeley July 1, 2021
FIRST, YOU MAKE a choice to change something because you want something different, something better than you already have or are doing.
Then you start to work on it to make it a new habit and you practice, practice, practice.
Maybe you decide you want to be kinder and help people, express more gratitude, stop gossiping, write and publish daily, learn something new.
When you do the work, change immediately begins to happen, and you become more you and how you want to live your life.
If it works and feels good and has a positive effect on others, then you're achieving the change you want.
Change is a process and a challenge. You're changing your mind, changing your lifestyle one step at a time, and…
it should be a good time too.
Where in your life have you changed and become what you repeatedly do?
Thanks – Michael (he,him)
Please send this post out to your tribes and let's create change and new habits.
I think this will also appeal to you –

Overwhelm is a Choice.
#514