Change Your Life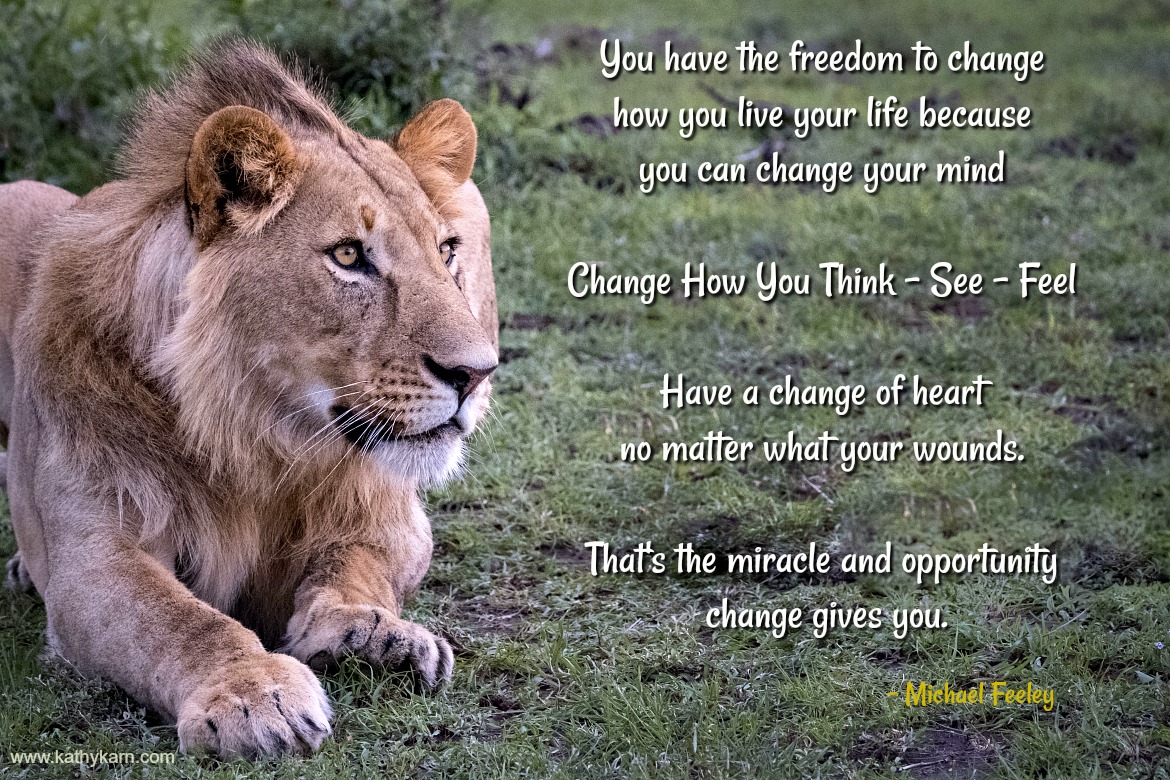 by Michael Feeley July 16, 2020
My heartfelt gratitude to Kathy Karn for giving me this powerful photo of a lion!
It's an honor to be working with her – to send out her work and my words together, into the world…
Creating change and inspiration.
Thank – Michael
Join us in passing this along to other people who are building change.
Also – See what you think of this –

There's Only One Reason You want to Change.
#165