Value Your Self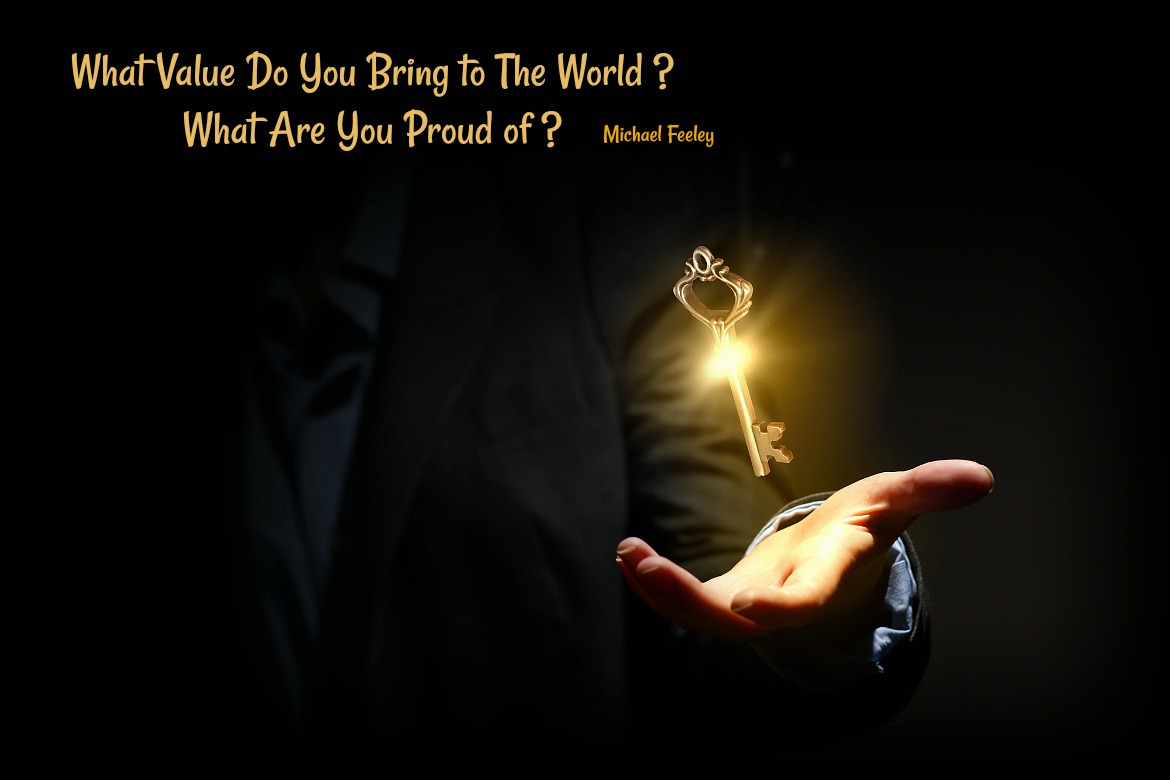 by Michael Feeley December 8, 2020
Everyone has value.
Even if no one acknowledges your meaning, it's good to know what value you bring to the world. It's a must!
What goodness and change have you created in people's lives with your life and work? (As a family member, friend to someone, neighbor, stranger, parent, teacher, artist, sales rep.) What are the facts of your value?
Maybe you helped someone financially, gave them a book that changed their life, stopped judgement and bigotry
at school or work… any place.
What is one skill, one piece of work you do or did that makes you feel proud?
This is your merit – meaning – legacy. It's your truth – you to your self.
I know that my work, finding people jobs, helped people make a living and to feel happy and expressed. I'm proud of my work. That is valuable and true forever.
We are connected to everyone and everything so whatever we do in life, it effects someone and something else.
Let's each hope that what we do has a good effect.
I believe our greatest value is having kindness and compassion for other people.
Write down one way you have value.
See the words and read them out loud so you will respect yourself and honor your value.
Thanks – Michael
Please pass this post on to your tribes to help us value ourselves and others.
You may like this also –

Grow Your Gratitude: 6 Easy Steps For Smart People.
#309