Unstoppable Vulnerability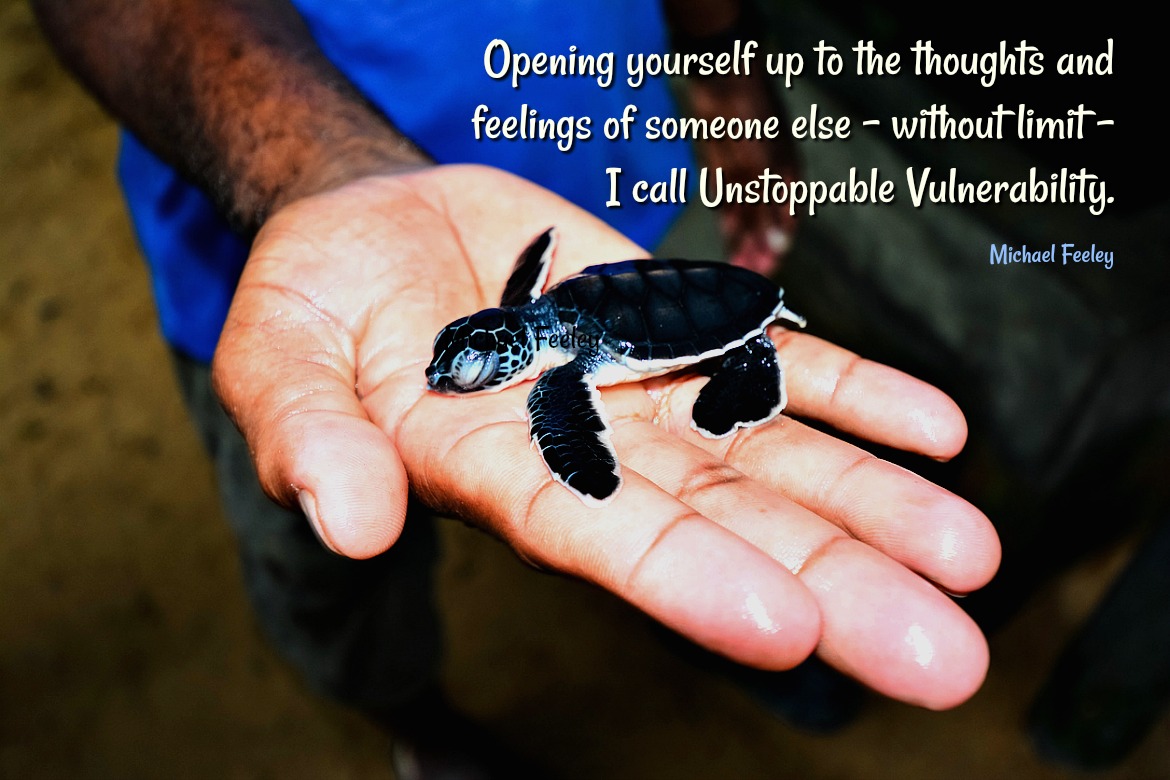 by Michael Feeley September 24, 2020
It's perfectly understandable that people feel vulnerable at this time with all the changes that are happening around the world with the corona virus.
Vulnerability is usually seen as being weak, something at risk, unsafe, exposed, letting your guard down and existing in the social, economic, physical, attitudinal areas of daily life.
– But what if you turn it around and see the opposite?
– What are the assets and advantages of being vulnerable?
The mirror image and the truth about vulnerability means you're brave. Confident and open. That you're strong because you're not afraid to feel and show your emotions and that choice can connect you to people instead of creating fear or distrust. That you're vulnerably proud to count on other people – to need them – to welcome their help.
How can you ever expect to have empathy for others without being vulnerable?
Empathy means wanting to know another person. To see how they see the world. Understanding their hopes and fears. Opening yourself up to the thoughts and feelings of someone else without limit is what I call – Unstoppable Vulnerability.
It takes courage and wisdom to be that trusting – available – resilient – invulnerable – unshakable – fearless.
Try on these new vulnerable choices and see what happens:
Vulnerable bravery – breaking through the unknown; being open and facing your fears
Vulnerable risk – accepting the challenge of not knowing if you'll succeed or fail but you show up
Vulnerable goodness – believing that kindness and generosity is the way to live
Vulnerable uncontrollability – ecstatic, unmanageable love for someone or something
How can you create unstoppable vulnerability that makes you feel strong and wise? (Fill in the blank.)
Vulnerable (what?)_________________________________
Thanks – Michael
Please share this idea with other people and promote the power and pleasure of vulnerability. Here's something else I think you'll enjoy –

Every Love Song Is About You.
#235