Trust Yourself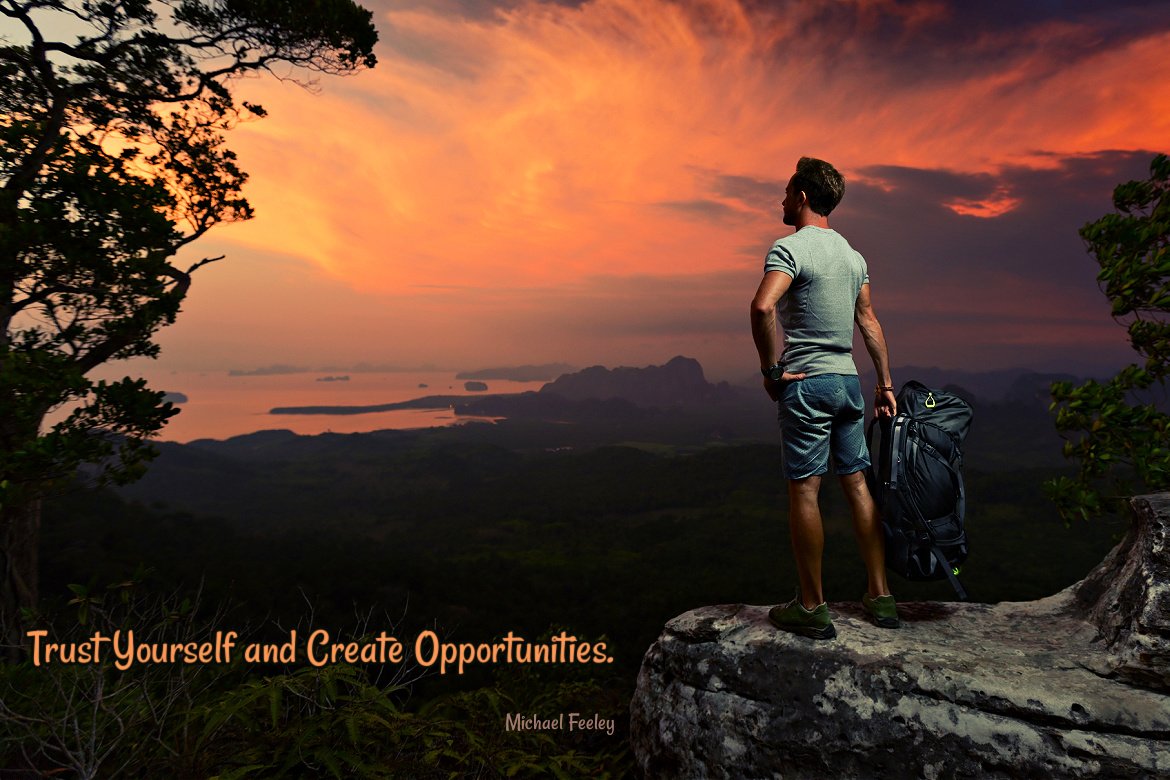 by Michael Feeley January 7, 2021
WE HAVE BRAVED so much to get to 2021, and I'm thinking – Trust 2021.
Trust yourself in this New Year with New Opportunities.
– What do you want to contribute and create and give?
– What is one thing you want to change in yourself and around you in your family, friends, work, community, the world?
– What is one project you will get on its feet?
All the "what's" – the plans, dreams, imaginings can change into reality when you do the work and you're able to say with genuine pride – "I did this. I made this."
I'm encouraging you to ACT. Make a choice and commit to do something you want and make change happen. Trust your work. Trust your creative mind and voice.
That is what I think 2021 is about – taking action and making things happen.
Discovering the new world with a covid vaccine and how the change will enable us to move freely without fear, travel,
see people, renew, rebuild and reinvent.
Thanks – Michael
Please send this post off and let's promote new trust and creative opportunities for us all.
I think you will like this too –

How Open-Minded Are You To Change?
#339