Promise?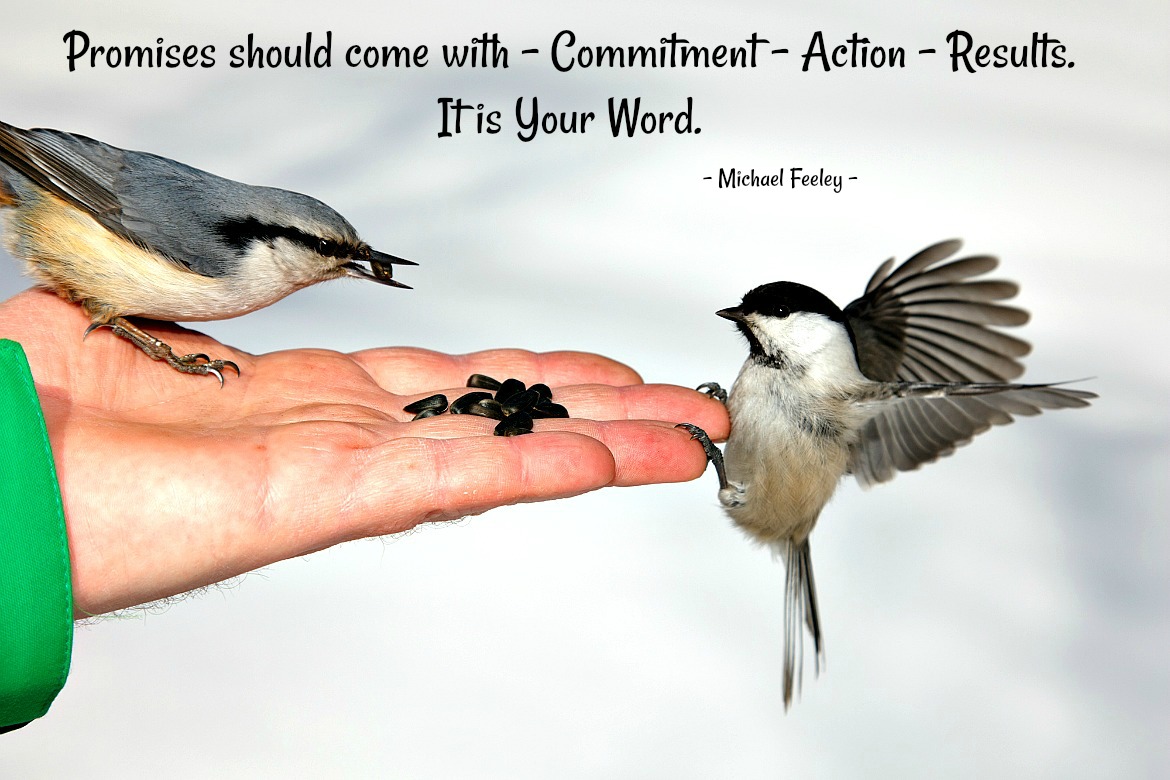 by Michael Feeley August 29, 2020
We're talking about honor. You showing up and keeping your promise.
Does it matter? Oh Yes! Because it is your word of honor and keeping it makes for credibility and trust and – you also don't want to let yourself down.
Friedrich Nietzsche brings it home:
"I'm not upset that you lied to me, I'm upset that from now on I can't believe you."
Commitment – Agreement – Vow – Pledge – Guarantee – Oath – Assurance… Any way you describe it is your promise.
Think before you make a promise even if you casually say – "I'll call you at 6 pm to catch up." It's a promise you should keep. Making or breaking a promise has its effect on your reputation, relationships and work.
Your integrity and character are on the line.
Promises should come with Commitment – Action – Results. It is Your Word.
Thanks – Michael
Promise to share this post because it will make a difference in what we each say and do.
This too will interest you –

What Is Being True to Yourself? 4 Quotes to Find Out.
#209