'Nobody Puts Baby In A Corner'… Except You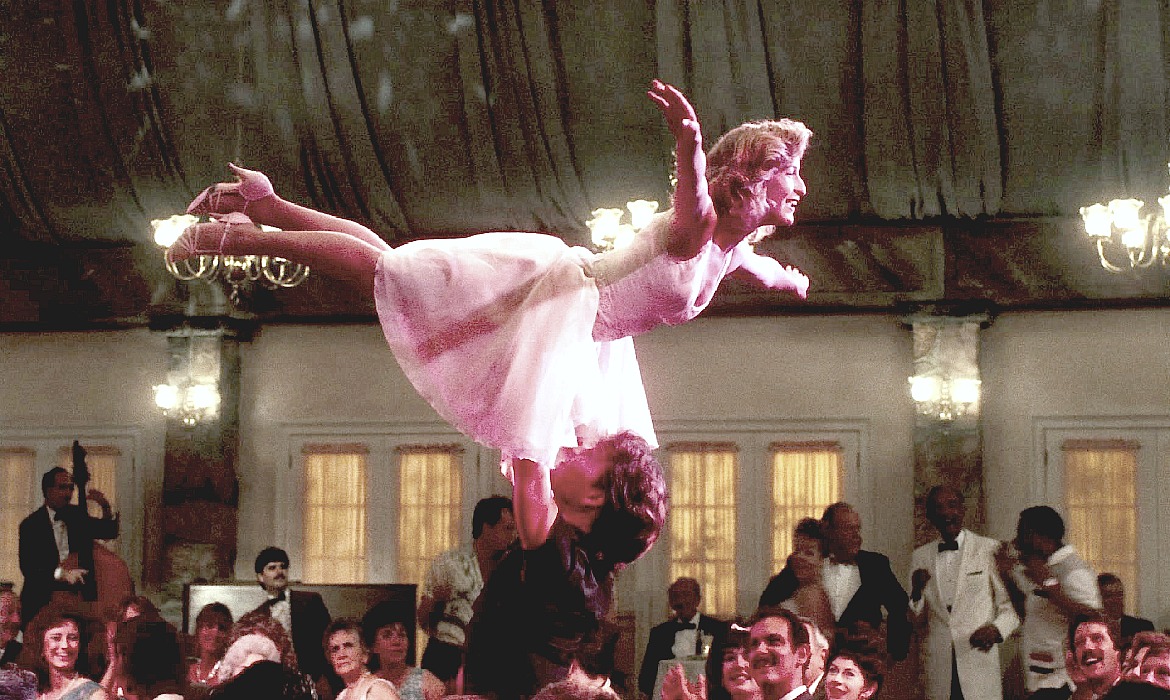 by Michael Feeley March 1, 2015
The Huffington Post, in partnership with Intuit, approached me to write an article for the launch of their new platform Icon Next — a premier editorial section dedicated to celebrating the next generation of leaders and change-makers.
The section features up-and-coming icons, social media Q & As, and a broad range of editorial content to help give the 110 million readers of The Huffington Post a unique perspective on modern leadership..."Featuring fresh takes and real-time analysis from HuffPost's signature lineup of contributors." 
They wrote this to me:
"Dear Michael…We're reaching out to you because we feel that your work and expertise align well with this initiative and we'd love to feature your voice…We aim to focus on some of the following themes: the one thing you wish you knew when you started down your current path, the greatest leadership advice you've ever received or what other young leaders can learn from your field."
What a tremendous honor! My happiness and gratitude for this opportunity is immense.
Here is my article published on February 23, 2015 —  "Nobody Puts Baby In A Corner'…Except You"
I'm so proud to share it with you and to be recognized as one of HuffPost's,"…signature lineup of contributors."
Thanks — Michael
♦  ♦     ♦      ♦  ♦
Have you ever been in a job and doing a fine job but…you want more?
You picture your company and boss waking up one day and seeing your true value and talents!
Exploiting you.
Pushing you forward and up.
Promoting you.
Listening and counting on you and your expert advice and ideas.
Mentoring you into unbounded success.
But — it doesn't happen. Why?
Because you don't want it badly enough and… you also think you don't deserve it.
It's the one thing I wish I had done sooner in my life and I encourage you to do it right now —
ask for what you want. Don't sit around waiting, having a silent ego tantrum, stewing in irritation and anger. Figure out what you want — ask for it — and go and get it.
If you don't ask who will?
For 20 years I was a leader in the recruiting industry in New York City. I loved my work — building business and finding people jobs. I was good at it, but I felt unappreciated. I wanted to do more. I had an abundance of abilities to offer the company and people I worked with but I didn't step forward. I sat still waiting to be recognized and promoted. I didn't ask for what I truly wanted and I ended up in the corner disappointed and resentful. When the company closed I thought deeply about my work and what I wanted to do next with my life and I realized — I had put myself in that corner and had no one else to blame but me because…I didn't value and respect myself enough to ask for what I wanted.
Get soaring will you!
Remember the movie Dirty Dancing with Jennifer Grey and Patrick Swayze?
It's one of the greatest films ever made and the most memorable part is the last dance number where Johnny takes Baby's hand and says to her dad — "Nobody puts Baby in a corner."
If you want something badly enough you'll ask for it. You'll take action. You'll work at it. You'll achieve it.
That's what the film is about. Baby desperately wants to learn to dance and to dance with Johnny. She knows exactly what she wants and goes after it with full force. She's bold and unafraid to ask for help — practicing, learning, laughing, falling flat on her face and eventually she ends up soaring through the air into Johnny's arms.
It's dazzling, emotional bliss watching them dance their hearts out to that fabulous song —
"I Had the Time of My Life."
How to get out of that lousy corner
First you must know what you want and then ask for it — set up goals and create a plan to get it. Even if people actually do hold you back, don't appreciate you at work or in your relationships or you beat yourself up regularly — you have the freedom to change that.
Don't ever make less of who you are.
Don't limit your life.
Don't delay success and happiness listening to others or that pathetic little voice in your head that says —
"You're not good enough. You don't deserve it."
When I changed careers to become a Professional Life and Career Coach, I made a completely new choice to ask for what I wanted. That was my plan. I started asking for help — asking to be a leader of a group, volunteering first, leaping right in without hesitating. I didn't sit back waiting. I fully participated. I promoted myself because I wanted something different and I also knew I deserved it — to be the best coach I could possibly be. A champion. A leader in the field. Every time I asked for something I got what I wanted because people helped me. They supported my dreams and hopes and enabled me to make things happen. Now I work for myself. I built a coaching business that assists other people to answer these questions:
Who am I?
Why am I here?
What do I want?
As soon as you know what you want you set yourself free and things start changing!
It's not greedy or selfish to ask for what you want. It's totally smart and it's true self love because you know and trust yourself enough to go after your specific goals and dreams.
Baby wanted to dance and she went after it with wondrous personal style, tons of drive and commitment, hard satisfying work, grace, precision and love.
What I've learned and value most is this — I am the leader of my own life. My personal and professional happiness and success is in my hands. I will ask for what I want.
So…what are you waiting for? Dance yourself right out of that crummy corner.
Stop your fears and doubts and change "I can't" into what really works — "I can and… I will."
Go ahead! Do it. Watch what happens.
Ask for what you want and start having "… the time of your life.'
Thanks – Michael