Magnificence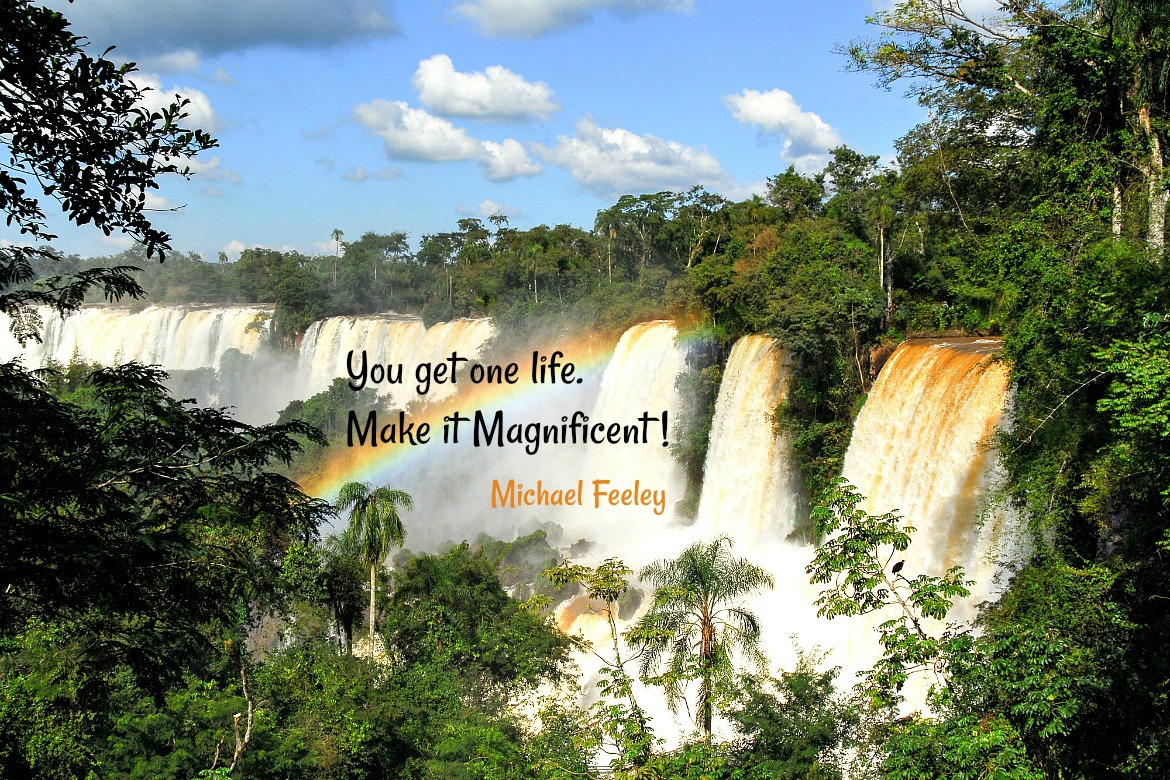 by Michael Feeley October 10, 2020
As human beings we are each magnificent! Look at your body and mind and how it works. It should fill you with awe.
You get one life. An unknown, limited amount of time here on earth so why not make your beloved life The BEST it can be? Make it Magnificent.
Find out what that means for you and do it. What are your magnificent specifics?
For many years I have made specific choices on how I live my life. I live with integrity – doing what is right for me and
not harming anyone else.
I go after living my dreams and I do! I am living and loving my dreams, with full force and excellence.
I do this as a Life and Career Coach – Real Estate Agent – Gardener – Partner – Friend – Creative – Writer.
(These are some of my magnificent specifics.)
I accept myself: knowing and still learning who I am
Living as I want: curious, true to myself and with honor, kindness and gratitude
Going after happiness: every day and I am happy
Serving others: giving so they too can be happy and strong in their work and lives
Being creative: showing up, doing my work and shipping it out into the world
I believe magnificence is about 'extreme' which glides right into extraordinary – exceptional – distinct – outstanding – mighty – supremely good – impressive – paramount – superb – glorious… does this help you better define your magnificence?
Again – just look at the human body in all its splendor and magnificence. Why wouldn't you want to live up to this. Care for it. Luxuriate in yourself and live a magnificent life? Good – kind – happy – loving. Not to deny it. Not to harm it or make less of it in any way.
Remember – you are already magnificent and seeing it just frees you right up to live your potential out loud and
to love yourself unconditionally.
Go right ahead – Shine away. Blind people with your magnificence so others will want what you have and realize – they already have it. All they need to do is believe it and show off with pride and gratitude.
Live your Magnificence.
Thanks – Michael
#251 (photo Iguassu Falls)