Gratitude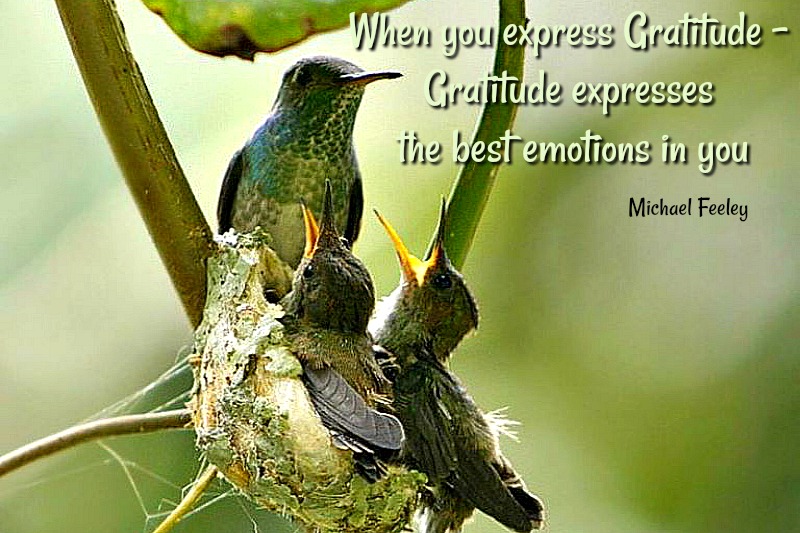 by Michael Feeley August 13, 2020
Gratitude is an emotion – a feeling – an attitude.
It's the choice to be thankful. To appreciate something or someone.
Liking
Loving
Happiness
Celebration
Laughter
Kindness
Generosity
Giving
Caring
You acknowledge the goodness in your life and the world around you. Feeling more positive and hopeful.
You Are – Strong – Wise – Free. Test it.
Gratitude opens up all kinds of channels inside and outside of you.
What good feelings and good opportunities gratitude creates.
Thanks – Michael
Send out more gratitude to people with this post.
And see what you think of this –

Choose Gratitude – It's True Power.
#193