Core Beliefs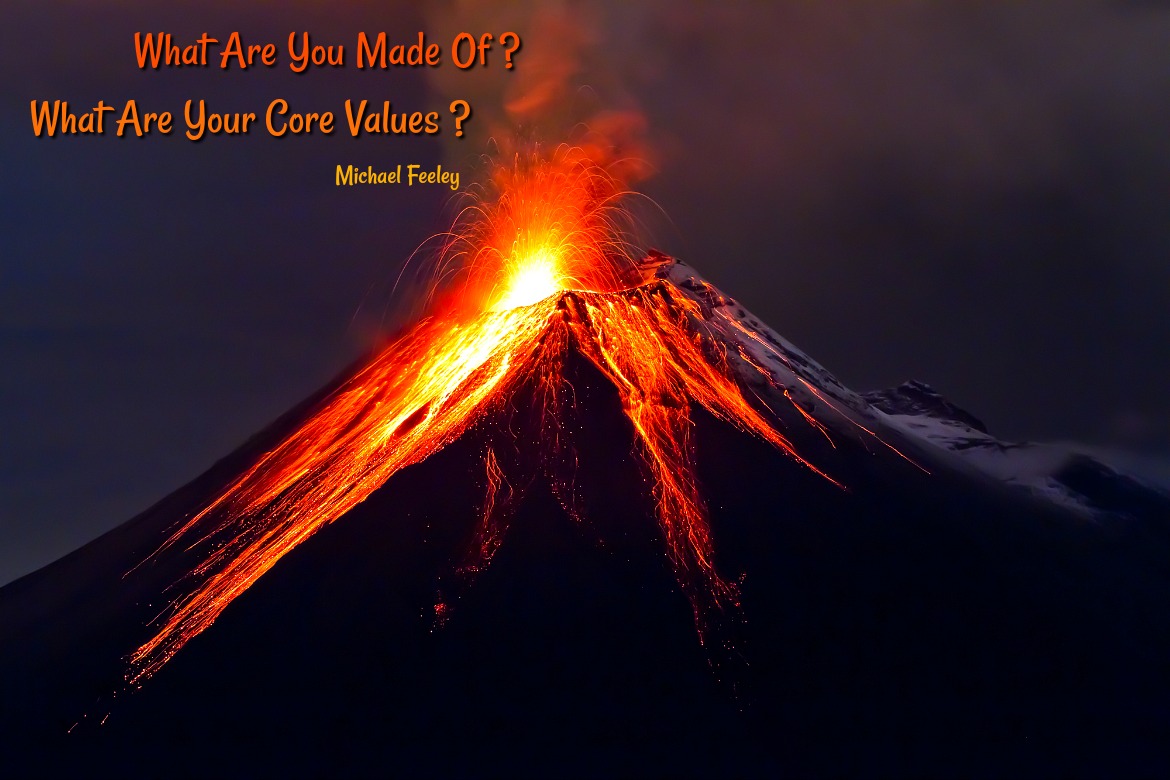 by Michael Feeley October 18, 2020
What are you made of?
What's at the center of you?
You know – "This is me. This is who I am and how I live. This is right for me and this is not right for who I AM."
They are core values. Basic beliefs and truths about yourself, other people and the world around you. Some are absolute truths. They matter more than anything to you.
Trust – freedom – honesty – integrity – justice – love – kindness – goodwill – respect – generosity – equality – hope – helping others – forgiveness… All ideas, principles, emotions and facts that help you to live with honor, pride and happiness.
My core is like a volcano with the magma chamber filled with molten rock. It's my gut instinct. Truth.
It never lets me down.
My values and desires are that hot and alive. Integrity is it for me. My burning desire to create and live the best life I can.
Being just to myself and all others.
What is one core belief you live by and treasure above all others?
Thanks – Michael
Please pass this along to help us all reconnect to our core beliefs.
This might also inspire you –

All Aboard Integrity.
#258 (photo – Tungurahua Volcano, Ecuador)