Choices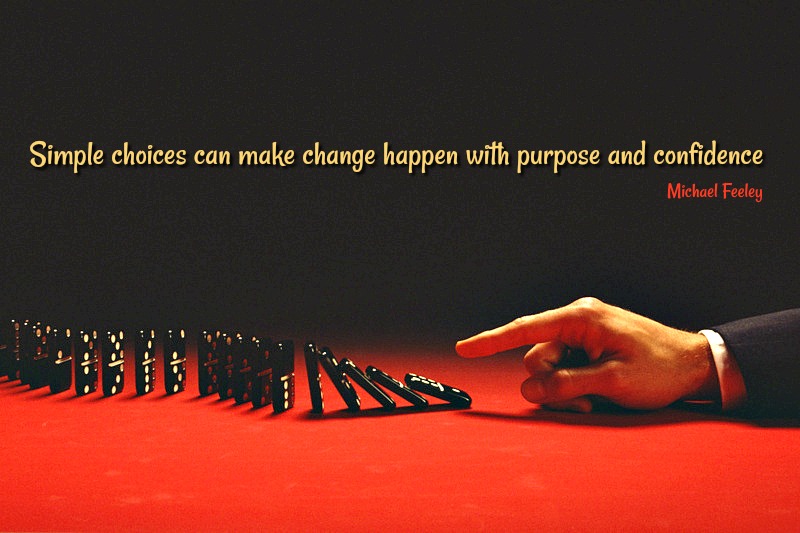 by Michael Feeley July 7, 2020
When you commit to changing something it makes sense to have a plan.
(A plan that is achievable.)
Next – What will be your first step into change?
(Make that doable too… one small step at a time.)
Then – Build a commitment team of one or more people.
(Tell your support team what you're doing and why and ask them to help hold you accountable for your daily choices and actions for change.)
Maybe you call or email them to let them know you did it! Or – they're present for each step into change you take, at a certain time and place, every day.
(Video Zooming, WhatsApp or whatever works well for you and them.)
Simple choices can make change happen with purpose and confidence.
1. What are you going to do?
2. When are you going to do it?
3. How will I hold you accountable?
Thanks – Michael
If you know people who can benefit from this idea of change, please pass it along to them.
Here is something else to consider –

A Choice Poem.
#156