Change Pain Into An Opportunity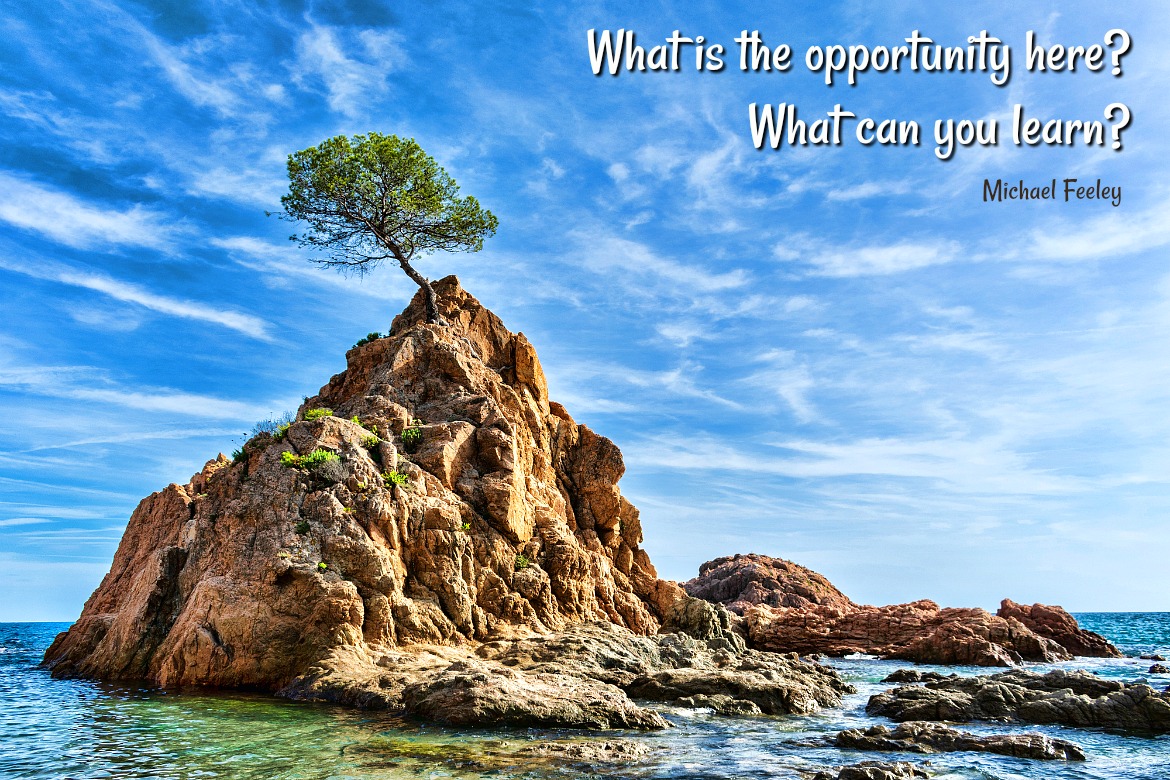 by Michael Feeley November 24, 2020
How do you survive life or how do you live life?
How can you change adversity into opportunity and not see it as a problem?
It's not easy to do but it is possible because you can change your mind about how you see and feel
the challenges you go through.
In life we live with pain and pleasure – highs and lows – darkness and light – emotional and physical traumas and a reason can be found in all that happens to us because everything helps us to know who we truly are and why we are here on earth.
What would happen if we asked (during our toughest times): What is the opportunity here? What can I learn?
In my own life, these questions, help to change my mind, making suffering less and the choice to be optimistic stronger; to heal faster and move forward with a new intention and outlook.
The Japanese writer Haruki Murakami says: "Pain is inevitable, suffering is optional."
Which means – suffering is not part of life. We bring it upon ourselves. Some things will hurt but you have a choice in how you look at it – to either suffer or not to suffer.
Some people have a limiting belief  that pain is inevitable; that you have to suffer. It's deserved. Even required.
What we do with adversity, what we learn, is our choice. Right or wrong, good or bad, knowing you have a choice helps to break through the limiting belief that you have to suffer as compared to living with hope and emotional freedom.
Note: You can see the photo of the tree above in two ways:
"Oh that poor tree! Soon it will be gone. It can't survive on that rock."
Or
"That tree is incredible! Look how strong and beautiful it is. The rock supports its growth."
Adversity changed into opportunity. One accents pain and doom and the other promotes hope and admiration.
Two choices of seeing one thing.
Thanks – Michael
Please pass this post along to your tribes and creating new opportunities to lessen pain.
See what you think of this –

Your Choice – Respect or Contempt.
#295